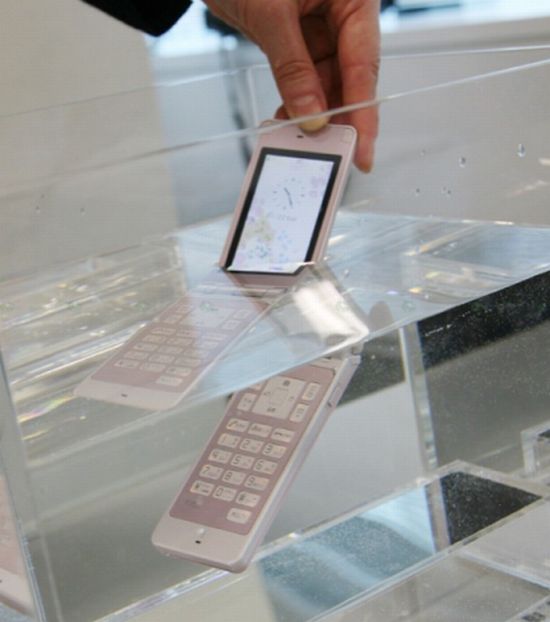 Fujitsu has a liking for bringing out phones that claim to be 'first-ever' in some way or the other. Take their newest offering F705i as a case in point. This one claims to be the world's slimmest, waterproof mobile phone. And frankly, at just 13.7mm thick, the claim might, after all, have some justification.
It is waterproof to a depth of 1m and will withstand water for at least 30 minutes. It touts a 1.3-megapixel camera and a Quick Zoom to vary the text-size on-screen. It measure in at 106x49x13.7mm and weighs 111g. Its battery provides 170min of talk time and 100min of videos. And by the way it is 3G!

There are also some new features like Super Clear Voice and Super Clear Mike. These automatically adjust incoming calls' volume, depending upon the level of noise in the background.
The only time I'm underwater is when I take a bath so I don't see any particular need for this. However, if you like making calls underwater; this is the thing for you.