Find difficult controlling steps from heading towards the nearby gourmet chocolate joints? Or just simply can't resist from treating the sweet tooth no matter where you are? Well, people who enjoy indulging in irresistible chocolates now have a reason to smile. Ecole Chocolat has just announced the interesting Find Chocolate! application for mobile users across the world. Having drawn more than 1,000 new subscribers, the purposive app emerges to be a perfect pick for shoppers wanting to find the best for the chocoholics on their list.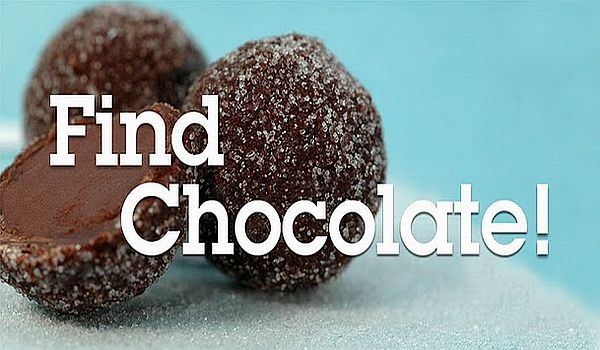 Designed for Android and iOS platforms, Find Chocolate! seamlessly connects mobile users with the official site of Chocomap and its extensive data base of chocolate shops around the world. Developed to put forth an enhanced user experience, the app features over 2,200 chocolate shops on its map and brings the world's best chocolates within reach with unprecedented ease.
Pam Williams, a master chocolatier by training and owner of Ecole Chocolat, shares,
We have increased the number of subscribers to more than 7,000 and we're also getting people adding their favorite chocolate shops to our data base. We now have more than 2,200 shops listed from around the world.
Besides easily spotting the best chocolate shop in the user's proximity and around the world, the application acts as a perfect, personal hand-held tour guide to the finest chocolate candy shops. However, Find Chocolate! employs users' present location in order to procreate a list of chocolate shops which fall in the vicinity and offers accurate, reliable maps to help them reach there.
Also, the interesting app enables users to input their next destination to discover chocolate shops at that location. So whether you are planning a trip to some favorite place or just want to treat yourself, the software brings to you the whole new world of chocolatiers in the surrounding or even far stretched places. At the same time, to ensure you have a feature-rich experience, the app incorporates the ability to allow users to rate shop they have paid a visit to and upload photos.
The handy Find Chocolate! further comes embedded with some other useful functions. With this one around, users can conveniently take a picture of their favorite bar or bonbon and upload to the shop details. One can even add a shop which has been missed by the developer and augment the app by adding it to the map on the go.
The new Find Chocolate! Application for Android, iPad and iPhone is available now through the Android Market and the Apple App Store, respectively. Users can download the app for absolutely free and start indulging in the best chocolate shops in their area or town. After all, it indeed proves to be irresistible.
Source: PRWeb