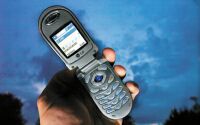 Numerous questions have been raised against Federal Emergency Management Agency (FEMA) for reacting slowly, after the Hurricane Katrina struck last year.
FEMA reveals that it is developing a communications system whereby eventually SMS alerts can be sent to cell phones and computers in the state of an emergency like natural disasters or terrorist attack.
The Digital Emergency Alert System (DEAS) is originally going to target public agencies and first-aid groups so they can be contacted at the first instance of an emergency.
FEMA has a planned to take this service to cell phone and computer users. SMS alerts will be sent along with guidelines on how to act in case of natural disasters.
Via: WirelessReport