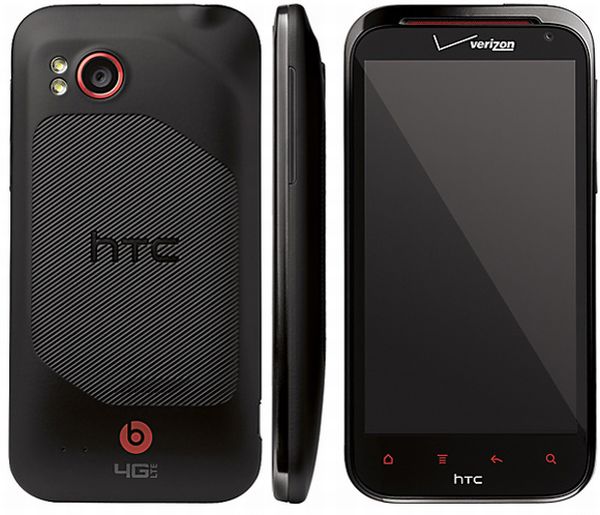 Motorola and HTC have always been neck to neck when it comes to Android touchscreens phones. And they take this competition a step further with the launch of HTC Rezound and Motorola Droid Rzar. Both of these phones are two biggest phones on Android that have been launched this year. Check out this face off to know which one of these will win the buyers and the market consequently.
The challenge
HTC Rezound is an Android phone with 4.3 inch touchscreen and is barely 14 mm thick. Droid Razr by Motorola is the company latest offering on Android and incorporates a 4.3 inch touchscreen and is only 7.1 mm thick. Both of these phones are sleek and sexy in design though Rezound is twice as thick as Razr. Both phones support 3G and excellent internet facilities, dedicated web browsing and great processing speeds. Where Motorola's Droid Razr has a super AMOLED 960X540 screen resolution, Rezound has 720 pixel resolutions on the 1280X720 resolution screen. Both of them support 1 GB RAM along with dual core processor.
Round one:
Operating system and processor
HTC Rezound operates on Android 2.3.4 while Motorola Droid Razr operates on Android 2.3.5. Both of them have manufactured added skin. While Rezound has sense skin, Razr has Motoblur skin added. Both of them have a high processor, dual core, but Rezound provides slightly higher processing speeds with its 1.5 GHz dual core whereas Motorola has 1.2 GHz dual core processor.
Winner: Both of them are winners of this round as they both have high processing speeds and excellent operating system.
Round Two
Camera
Both of them have a rear facing camera with autofocus. While HTC Rezound has 8 MP camera with dual LED, Razr also has an 8 MP camera but with simple LED. Both of these cameras offer high quality pictures, but Rezound has low light sensor along with instant capture which helps you capture memories more easily. Also it has a secondary camera of 2MP which is great for video calling or video chatting.
Winner: HTC Rezound is a clear winner of this round with is high camera features along with a secondary camera.
Round Three
Storage
Both the phones have internal storage of 16 GB and have option for SD card slot for expanding memory to up to 32 GB.
Winner: Both of them are winner owing to similar features.
Round four
Web Browsing
Both the phones have 4G LTE that enables faster internet speeds and better web browsing. HTC Rezound and Motorola Droid Razr offer downloading speeds of 12 to 25 Mbps which are pretty good for any Android phone.
Winner: Both of them are winners of this round owing to similar internet speeds and similar web browsing experience.
Round five
Entertainment
HTC Rezound offers beats audio and plays several file formats including MP3, AAC, AMR, OGG, M4A, MID, WMA, Wav. Motorola Droid Razr on the other hand plays on V-Cast music and V-cast videos whereas Rezound can also play File formats like 3GP, 3G22, MP4, WMV9 and AVI for video. Both of them have gaming options from Android market and inbuilt radio system.
Winner: HTC Rezound is the winner because of its capacity to play several formats.
Round Six
Display
Rezound is certainly not as thin as Droid Razr, but it has a good display of 342 pixels per inch and has a screen resolution of 1280X720 pixels. It has an LCD display. On the other hand, Droid Razr has a super AMOLED display with 960X540 pixel resolution. Sure both of them are good.
Winner: Again, both of these phones win this round because their screens are equally good even though the resolution of Rezound is much higher than Razr.
The Verdict
Both of these phones cost $299 on contract and therefore they are value for money. But which phone you buy depends upon your necessity. If you want a phone that is incredibly sleek and thin then Razr is a good option for you. Its sleek design and lightness makes it a befit choice for those preferring light but faster processor phones. At the same time, it you want great photographs and desire for sharp pixel density even during the low lighting conditions, then Rezound would be great for you, but only if you can carry that extra few grams around. Also, Rezound is a wonderful option if you want high definition video calling facilities. All in all, these two phones are winner; it just depends on what you want.