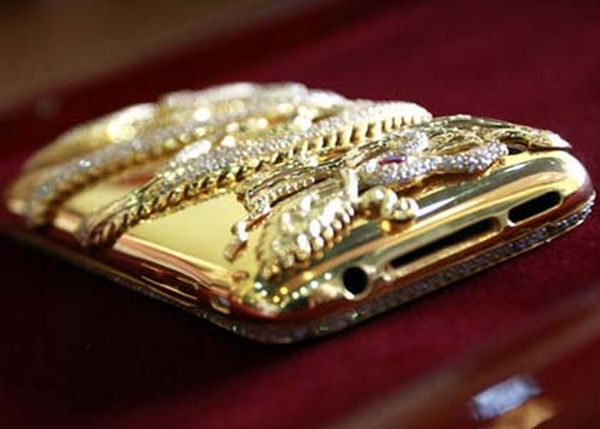 Everyone's cell phone is something extremely precious to them as it stays with them at all times. This makes you want to accessorize the cell phone is the best way possible. The cell phone will reflect your personality and truly defines your style. Apart from being good looking these cases are also important because of the support they provide. Here are a few of the world's most expensive cell phone cases.
1. GnG "Golden Delicious"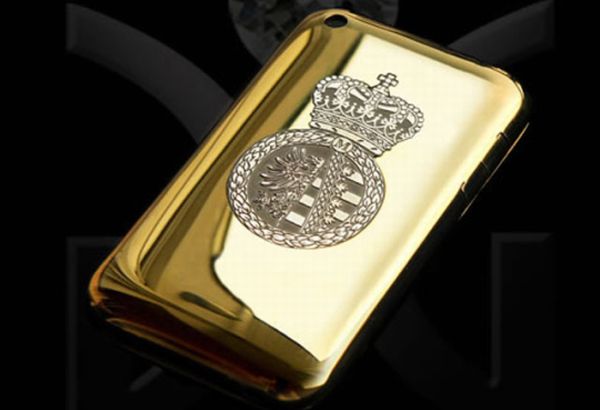 This i phone cover by GnG is worth a whooping $108,880 and is completely handcrafted. This accessory sure can turn your phone into a piece of jewelry that deserves a lot of flashing. The shell is made of 140grams of 14K gold and has about 200 diamonds while the logo has about 400 diamonds.
2. Gold and Diamond iPhone Case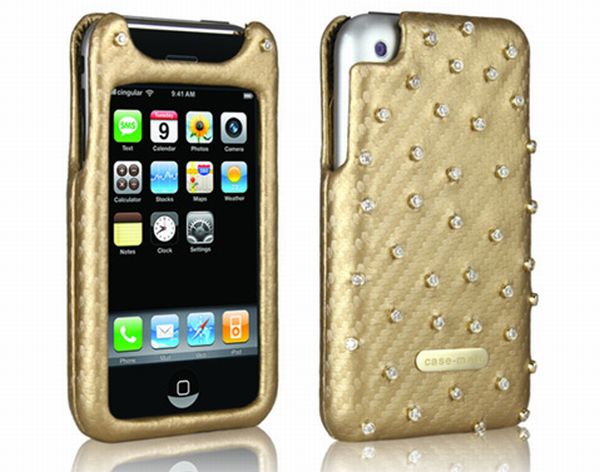 This case made of 18k gold has been studded with 3.5 carats worth of diamonds and is at sale for $20,000. This hand crafted case is a limited edition cover and is a case mate product. The case sure makes us feel like a star.
3. Louis Vuitton iPhone case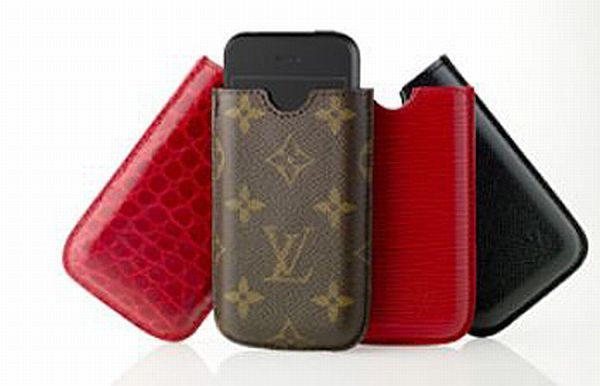 These smart and trendy covers by Louis Vuitton are priced between $225 to $1125. This fashion brand never seems to fail us with being up to date with everything important. The covers are a little inconvenient though as the entire phone needs to be pulled out for use.
4. Samurai iPhone cases

The aesthetically designed i phone cases have a very traditional Japanese touch to them with their samurai designs. The cases are lacquered and use golden dust as highlights. The cases are priced at around $1000 and have each been named after famous samurai warriors.
5. Orbino Strada iphone case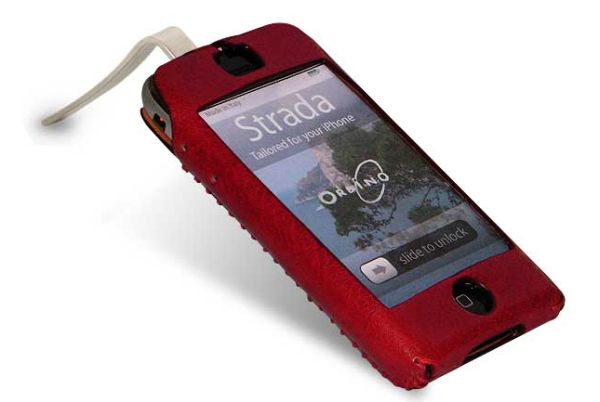 These hand stitched phones by Orbino are priced at $99 and up and uses the finest leather for its crafting. It also has a removable metal clip that makes carrying more convenient. The phone comes with a stand and has Orbino's patented screen cover for protection.
6. Dior iPhone case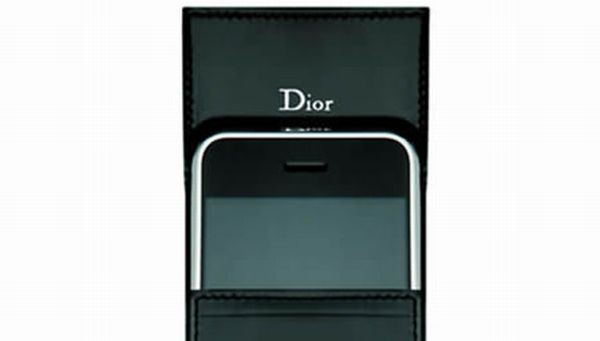 This $450 case is made of calf leather and has materialistic design. It's extremely smart and sophisticated and is for those people who have the money but do not want to flaunt is by studding their phones with diamonds.
7. iWood + Ryou iPhone case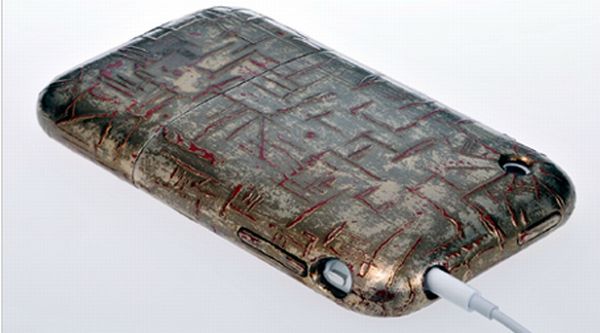 This cover is made using Chinese lacquer, earthen dust, pigment, tin foil and silver foil and costs around $500. The cover has been designed by up coming Japanese designer Seiichiro Fujino and is sure to turn a few heads.
8. Stuart Hughes Diamond Rose Edition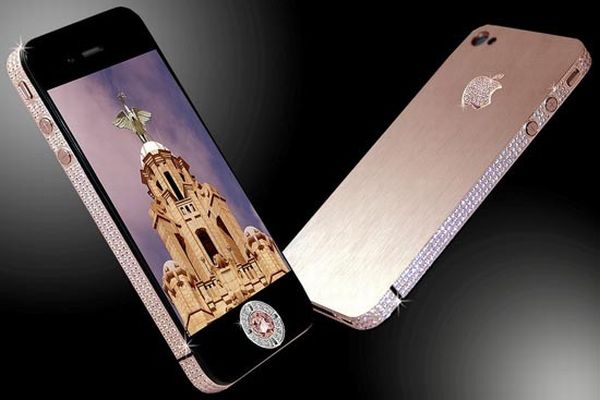 UK designer Stuart Hughes has created this cover for the iphone and has priced it at $8 million. There are only 2 such covers in the world. The phone has 500. 100 carat diamonds on the sides and 53 diamonds on the logo. This is the most expensive phone cover ever made in the history of cell phone covers.
9.Gold-striker iPhone 3GS Supreme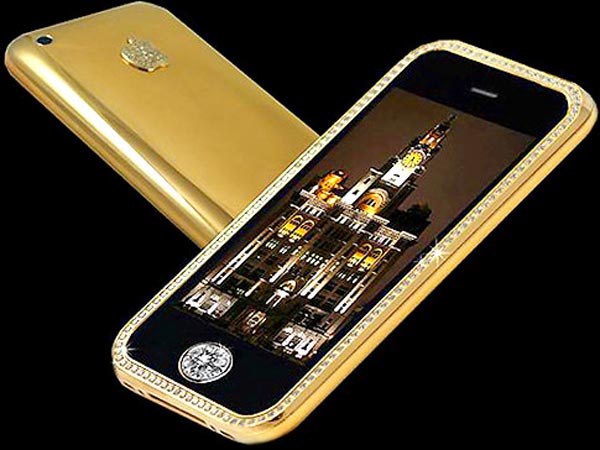 Priced at approx $3.14 million, this phone case is exactly what you need if you have extra money to spend and don't have anything to spend it on. The case uses 271 grams of solid 22 carat gold and the phone has a total of approximately 190 flawless diamonds. The navigation key too is a 7.1 carat diamond.
10. Vietnamese Golden Dragon case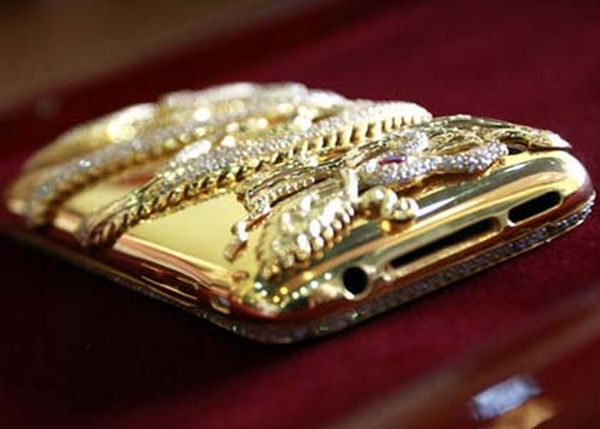 Vietnam seems to have a lot of hope for its economy as it has launched a an i phone case worth $15,000. The phone has 585 diamonds, a ruby and uses 4 ounces of 18K gold. The case took a full 2 months to make and even used 3D computers for the design and modelling.