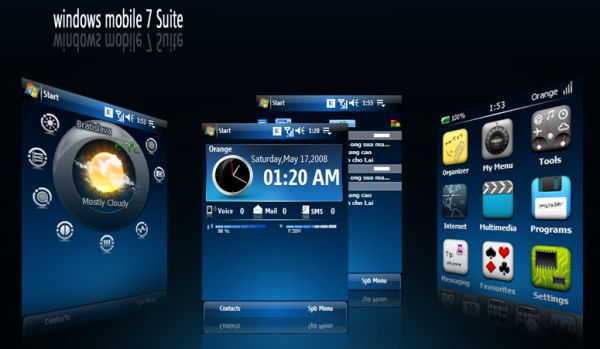 Introduction
In February 2010, Microsoft CEO Steve Ballmer unveiled the next generation Windows Phone 7 OS at Mobile World Congress. Windows Phone 7 has a unique user interface, striking new features and great overall performance. The new OS introduces hub system, wherein all related contents like People, Pictures or Games are brought together into a single space. It also has the capability to merge contact information from social networking sites and e-mail accounts. In Internet Explorer, you can open up to 6 windows and to top it all there is a thumbnail view provided to move back and forth between windows. Some of the cell phones which have Windows 7 platform are described below.
1. HTC Arrive
The HTC Arrive is Sprint's foray into the exciting world of Windows Phone 7. It is the first Windows Phone 7 device to be available on CDMA network. The QWERTY 5-row keyboard is well designed with a dedicated numeric row. With TFT LCD display, it lags behind other smartphones that offer IPS,SLCD and Super AMOLED displays. Microsoft's new Copy/paste app works smoothly and intuitively. The 5MP camera is disappointing with over exposure and over sharpening in bright scenes.
2. HTC Surround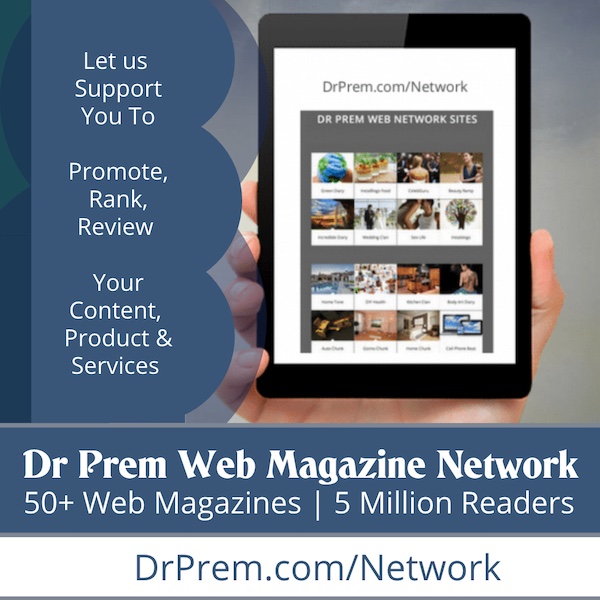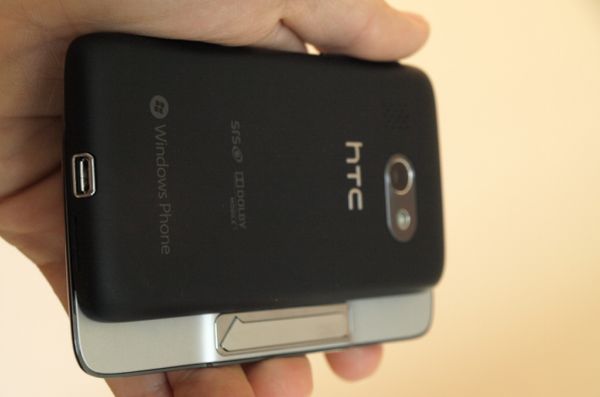 AT&T's HTC Surround is a landscape slider but instead of keyboard, it comes with a speaker bar and kickstand for music buffs. It comes equipped with a 3.8 inch LCD display which does not do justice to this otherwise interesting device. The 5MP camera gives you good picture quality though not up to the same level as that of iPhone or Nokia N8. The 3.5mm jack and power button are aptly put on top edge of the phone. The right edge of the device has two-level shutter key and volume rocker, while the left side is clutter-free.
3. Samsung Focus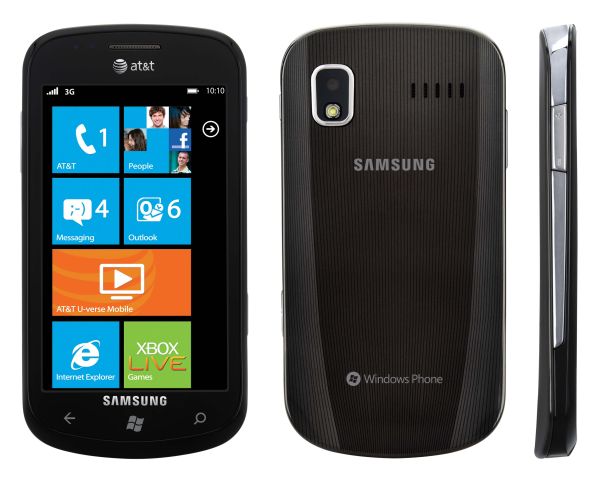 The Samsung Focus comes equipped with an enticing display of 4-inch Super AMOLED and weighs just over 4 ounces.Inside this device,you have 1GB of ROM, 512 MB of RAM and 8GB of internal storage. The 5MP camera has excellent picture quality and can record 720p HD video. Samsung has its own 'Now' app which consists of three panels with information of weather, news and stock. AT&T navigator is an excellent GPS app and provides traffic information on the go. The device is certainly not stylish as Surround, but its get the job done.
4. LG Quantum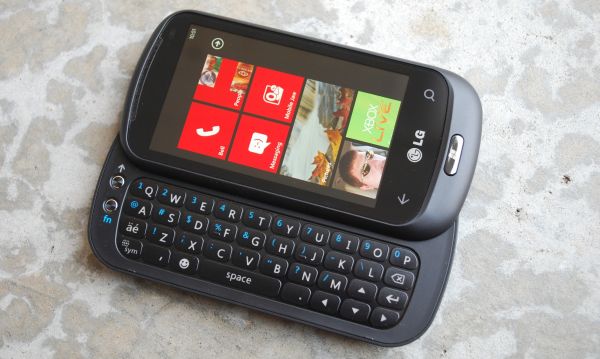 The LG Quantum has a 3.5 inch TFT display and comes with a 1GHz Snapdragon processor. The 5MP camera with auto focus is good and can also capture HD videos. The QWERTY keypad is spacious and brilliantly designed and weigh 6.2 ounces, which is surely on a higher side. The main sticking point is the landscape mode, as the Windows OS does not fully support this mode. However, aside from this issue, it provide excellent performance with sturdy hardware and curvy design.
5. HTC HD7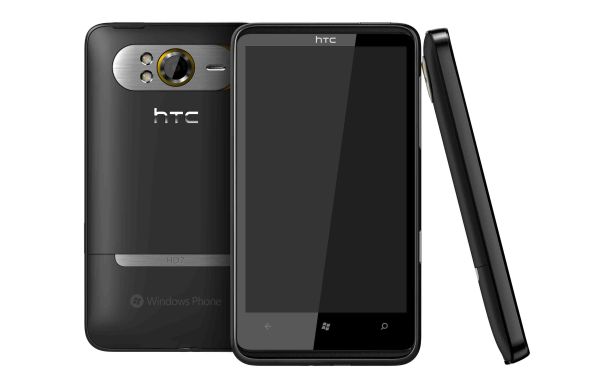 The HTC HD7 comes equipped with a huge 4.3 inch display, kickstand and Dolby Mobile sound. The display is of the highest quality with 16 million colors at a resolution of 800×480. The speakers are provided on either side of the device which enriches your movie experience. The 3.5 mm headphone jack is provided at the bottom which is quite interesting. The main flaw is that of limited 16GB internal memory which limits the number of movies which you can store in your device. The device sets into groove nicely with Xbox live, Zune, Windows Live accounts and Microsoft Office.
6. Dell Venue Pro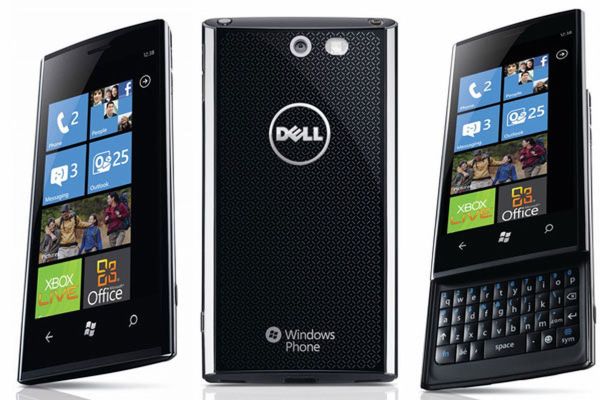 The Dell Venue Pro overcomes LG Quantum's problem of Landscape mode with a portrait slide out keyboard. However, the slider cannot be used to answer or end the calls. This device easily wins the battle on design front with great attention to every aspect. It has a 4-inch AMOLED display and provides amazing clarity. There is also a 4 row QWERTY keypad which is brilliantly designed with adequate space in between the keys. It has a 5MP camera with auto focus and can capture HD videos. The Gorilla display does a great job in avoiding any fingerprints on the screen.
7. Samsung Omnia 7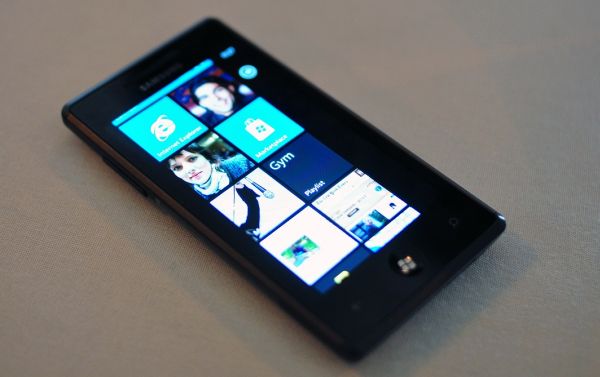 The Samsung Omnia 7 comes with a 4-inch Super AMOLED display and a refreshing design. It has a 5MP camera with a single LED flash. The power/lock key is on the right side,same as that of Galaxy S. On top edge of the device, there is 3.5mm headphone jack and micro-USB slot. The interface on the device is brilliant and the OLED display shows sharp, angular design with amazing detailing. The phone has all the capability with its software and hardware to become a game changer for Windows operating system.