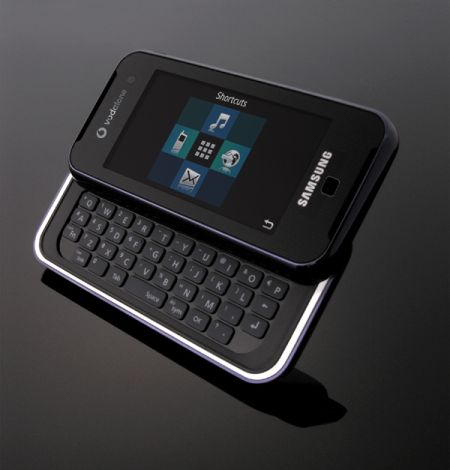 The age of ultra-smartphones is here! At European plinth, Samsung electronics uncovered their super smart offering – the 'Samsung SGH-F700'. Samsung has ventured their way with Vodafone and they are already going full throttle. Incorporating Vodafone's 3G HSDPA network, this ostentatious smartphone boasts of 3.6 Mbps of data download speeds!
Music downloads would never be a waste of time now. It uses Samsung's latest user interface, 'Croix', that recently earned lauds after winning the 'iF Communication Design Award 2007'. It was debuted at '3GSM World Congress' in Feb this year and Samsung plans to launch it initially for the EU somewhere around Nov.
Colors: Metallic blue, brown and white colors.

Via: Aving