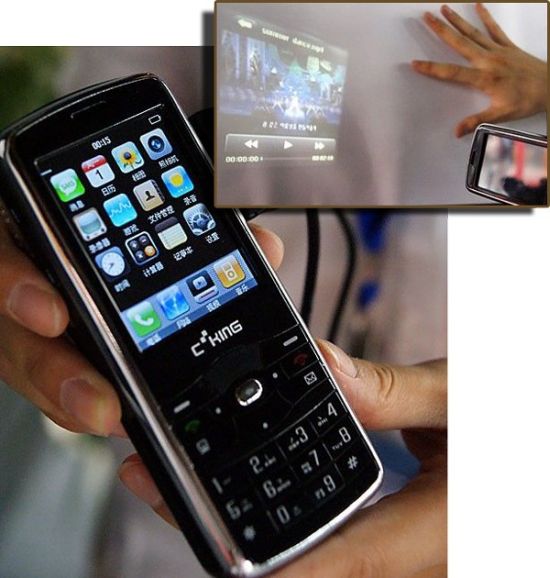 Good news cellphone aficionados. The Epoq EGP-PP01 has become the world's first commercially available projector phone and we couldn't have bee happier to see the technology debut so soon. Featuring a micro-projection module and external audio and video interfaces, the phone can project stored images and video as large as 30 inch diagonal on most surfaces continuously for up to two hours with an image resolution of 640 x 480 pixels.

What's even better is that the device is pretty handy as a cellphone too with GSM/GPRS900/1800/ 1900 Tri-band networks, GPRS 12 B, a 240×320 QVGA 2.4" TFT LCD touch screen display, 1.3 mega pixel camera, Stereo Bluetooth, an MP3 player, MPEG4 support and a USB1.1 port. The phone also comes with multimedia record and playback capabilities and can also be connected with DVD players, portable media players, set-top boxes and laptop computers to make your entire media experience seem totally out of this world.
All this for just $549.95 and the thing looks a bit like the iPhone too!
Source: Engadget