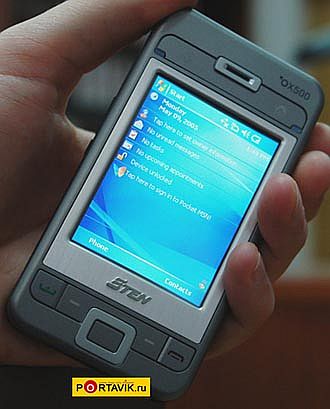 While the manufacturers have planned to promote the new E-TEN X500 as a thin smartphone, I don't find it a healthy decision to tag it with the title of 'thin' keeping in mind its make over 15mm. Well, that's their personal business.
The E-TEN X500 Windows Mobile 5 smartphone packs almost all the Pocket PC stuff as it comes equipped with a 2-megapixel camera with autofocus, 64MB ROM, 128MB ROM and runs on a Samsung 400MHz processor. The Bluetooth 2.0 and 802.11g WiFi takes care of the connectivity issues.
Anyway, it lacks the 3G radio on board. There is no news about its release date or the price tag but I don't find it too tempting to make us wait feverishly for its release.
Via: Mobilemag