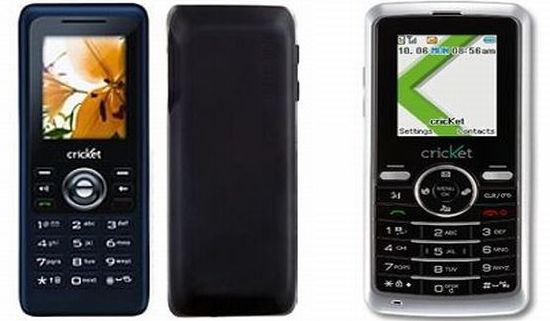 Cricket caters to its regular customers in introducing two mid-range candybars, dubbed Kyocera S1300 and A100. You definitely can't expect too much as these basic cellphones feature simple functions like talk/text, mobile Web, games and apps. It's justifiable keeping in view the price-tags these come with.
Technical Specifications of Kyocera S1300: 1.8 inch CSTN (128 x 160 pixels), HAC-compliant, supports TTY/TDD for the hearing-impaired, speakerphone and voice memos.

Technical Specifications of Cricket A100: 1.8-inch LCD display with 128×160 resolution, speech recognition, 31MB of integrated memory and a mini USB charging port.
Pricing & Availability: Cricket makes both the handsets available at a retail price of only $89.99 each, in Chicago.
Via: Phonescoop