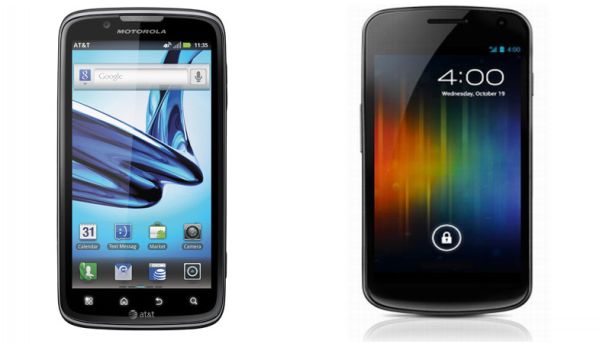 Today's smartphone market is extremely crowded, thanks to the strategies taken by both Android and Windows Phone to offer an extremely broad range of choices to the people, unlike the one taken by Apple. While Android phones continue to dominate the market at large, the strongly visible presence of fragmentation is undeniable. Android devices are the largest in number and practically speaking, every now and then, a lot of handset makers are releasing their new Android based handsets, just to get a small chunk of that Android pie. The original Atrix from Motorola was welcomed with cheers from the critics and consumers alike and the phone offered pretty good features for a competitive price. Motorola is trying to bank on their success by releasing the updated version of Atrix, namely Atrix 2.
On the other hand, those folks at Google and Samsung had completely different plans. While the highly successful superphone Galaxy S II is still reigning in world market, Samsung and the makers of Android have decided to jump the gun and released Ice Cream Sandwich, their new version of Android. And the shiny piece of new software came rolling in on a glossy new handset – Samsung Galaxy Nexus, which really has the potentials to trump almost anything present there on the market. Today we will compare these two handsets.
Comparison attributes
1. Size
Motorola Atrix 2 gained some weight and got increased dimensions, thanks to the new .3 inch bigger screen than the original Atrix. It currently weighs 147g and 12.6 cm long, 6.6 cm wide and only 1 cm thin – quite respectable. Galaxy Nexus comes with a 13.55 cm long chassis which is also 6.79 cm wide and only 0.89 cm thin and all of these within a weight of mere 135 g – pretty amazing.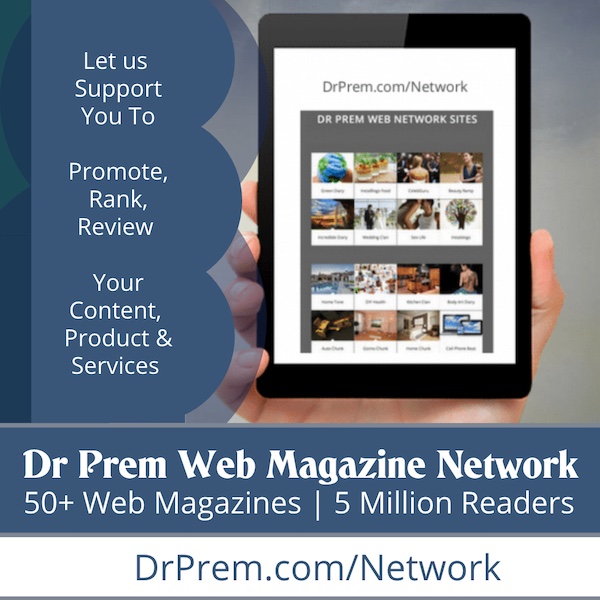 Winner
While Motorola Atrix 2 is a bit compact next to Galaxy Nexus due to smaller screen size, it weighs more than Galaxy Nexus by 12 g which is not noticeable unless you really compare the two in each hand. The Galaxy Nexus's is fantastically thin, even though a lot of hardwares are stuffed inside, a venerable engineering feat. Galaxy Nexus wins this round but also keep in mind that not everyone likes bigger handsets like Galaxy Nexus.
2. Display
Motorola Atrix 2 uses the same standard LCD TFT display Motorola used on the original Atrix, and that's too with the same resolution on a bit bigger screen and thus bringing down the PPI count. Atrix 2 has a 4.3 inch screen with a resolution of 960 x 540, giving an effective PPI of 256, down from the Atrix's 275. Samsung Galaxy Nexus uses a Super AMOLED screen by Samsung which has one of the best technologies in present displays. It is a huge 4.65 incher with a whopping resolution of 1280 x 720 giving a PPI of 317, close enough to challenge iPhone 4 and 4S.
Winner
Super AMOLED technology has brought us some fantastic displays which are rich, vibrant in colors, have fantastic contrast ratios and more readable under direct sunlight. Though Samsung's Super AMOLED technology uses a controversial PenTile matrix for the subpixels, with a high resolution of 720p the shortcomings are hardly noticeable and come off a lot better than any standard LCD displays. Therefore, Galaxy Nexus wins the crown in this segment.
3. Hardware
Atrix 2 is powered by a dual core 1GHz ARM Cortex A9 processor on a TI OMAP 4430 chipset and assisted by a PowerVR SGX540 GPU and a full 1GB of RAM, a refresh from the Tegra 2 chipset used on the original Atrix. Samsung provided a Dual Core 1.2 GHz ARM Cortex A9 processor on a TI OMAP 4460 chipset and gets assisted by PowerVR SGX540 GPU and 1GB of RAM.
Winner
While the hardware on Atrix 2 is pretty impressive and quite identical to the ones used on Galaxy Nexus, Samsung's new bad boy takes the crown in performance section. It soared on the benchmark scores for both CPU and GPU and sometimes even besting the current king Samsung Galaxy S II. So, Galaxy Nexus gets the point here.
4. Camera
8 MP cameras on smartphones are quite common these days and Atrix 2 is not an exception. It comes with auto focus, LED flash, support for image stabilization and geo tagging. Atrix 2's camera can also record videos at full HD 1080p resolution @ 24fps which is pretty good. Samsung provided only a 5MP camera on their Galaxy Nexus, which also has autofocus and LED flash, Ice Cream Sandwich's in built panorama shooting capability and it also shoots full HD 1080p videos @ 30fps.
Winner
Although Galaxy Nexus's camera has more features, thanks to Ice Cream Sandwich, it does not just cut the competition as the world mostly moved on to 8MP cameras. It is not understandable what Samsung was thinking when they took the decision to include only a 5 MP camera on their next flagship phone. While the photo quality is undoubtedly good and vibrant, lower pixels count is going to hurt the sales. So Atrix 2 wins the point in this round.
5. Memory
Motorola Atrix 2 has an in-built storage of 8GB and also supports external memory in terms of microSD cards up to 32GB. Galaxy Nexus comes with 16GB and 32 GB models but do not support any expansions.
Winner
Android devices are much loved because of the certain freedom they offer and support for extended storage is one of them. It is not quite understood why Google allowed their next flagship device to omit an option for additional storage, perhaps to keep the thickness down. But it does not do much of a good job as the included storage is going to end up real soon for media and app enthusiasts who use their phones seriously. Atrix 2 wins this round with the memory expansions.
6. Connectivity
While both the phones support 4G technologies, Galaxy Nexus comes with support for faster LTE network while Atrix 2 relies only on the HSPA+ technologies. Both the phones also have standard connectivity options like Wi-Fi a/b/g/n, DLNA, Wi-Fi Hotspot etc. While Atrix 2 comes with the older Bluetooth 2.1 with A2DP support, Galaxy Nexus sports the improved v3.0 with A2DP. Both the phones also have microSD slot.
Winner
While pretty much all the connectivity options are more or less similar, Galaxy Nexus will sport the faster LTE network which enables fantastic data speeds. So, Nexus 1 and Atrix2 0.
7. Battery Life
Atrix 2 ships with a Li-ion battery with 1785 mAh capacity and has a standby time of 382 hours and talk time up to 8 hours and 50 minutes. Galaxy Nexus has a 1750 mAh capacity Li-ion battery.
Winner
While the Galaxy Nexus is not yet thoroughly tested for battery life, the recent optimizations brought by Ice Cream Sandwich are enough to squeeze a fantastic level of battery life out of its capacious 1750 mAh battery. So another +1 for Galaxy Nexus.
8. Other features
Motorola's Atrix 2 is primarily targeted to the users who want to get the output worth of their last penny and thus cuts short of fancy things to bring a satisfying performance for the value. Galaxy Nexus on the other hand is a flagship device and brings a plethora of new things in terms of hardware and software. It has NFC support, has a barometer which is a first for any smartphones, can shoot panorama photos natively without any third party app among the notable features.
Winner
Atrix 2 was never meant to be a fancy phone with a lot of features other than the necessaries. Galaxy Nexus wins big time with the new features and takes the crown in this segment.
9. Price
Motorola is offering their Atrix 2 for $100 with a two year contract from the telecom providers in USA while the Galaxy Nexus is going to have a hefty $299 price tag with two year contract when it will be released at the end of this month.
Winner
Atrix 2 offers the best bangs for the buck and we feel that Galaxy Nexus is a little too overpriced considering the fact that even Apple's flagship iPhone 4S is priced at $199 with two years contract. So it's a straight win for Atrix 2 here.
Verdict
Samsung Galaxy Nexus and Motorola Atrix 2 belong to different categories and are not competing directly against each other in the market. If you are looking for the best value for your money and do not want some fancy new features but rather want a stable and favorable smartphone experience, then Atrix 2 is perfect for you. But if you want to walk that extra mile for the latest and greatest, then Galaxy Nexus is the best Android smartphone out there when it releases this month.