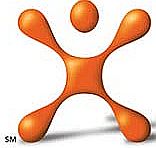 Cingular Wireless has announced to ship its first broadband PDA on Nov. 15. The 3G PDA will be the new HSDPA/UMTS enabled Cingular 8525 that will integrate a slide-out QWERTY keyboard, a wide screen, EDGE support, Bluetooth 2.0 compatibility, and WiFi. The executive director of Cingular's Mobile Professional Solutions, Mike Woodward stated:
With those high speeds on a device with a nice wide landscape touch screen, you're able to surf the Web really quickly; you can stream media; you can download documents and edit the documents.
The new PDA runs on Microsoft Windows Mobile 5 and includes Windows Media 10. The device is primarily aimed at the mobile professionals since it packs a horde of applications of a Pocket PC phone.
The very first 3G PDA offered by Cingular Wireless will be out for sale for a price of $399.00 with a two-year agreement.
Via: Eweek