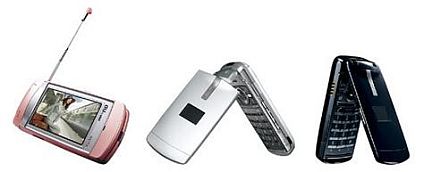 Casio after presenting their water proof phone offering with Verizon have come to market with their W51A phone with pretty impressive qualities and lovely colors.
The phone which will be available in Bloom Pink, cashmere white and Satin Dark has long enough battery support for 5 hours and 30 minutes of TV viewing. At just 50 x 105 x 22 mm thick it supports a 2.6-inch QVGA screen FeliCA Chip and a 2-megapixel camera. The QVGA display has Max resolution of 240 x 400 pixels.
Available in Japan through KIDDI this phone will also feature E-mail facility and microSD card slot ensures that you never run out of memory.
Via: Mobilewhack