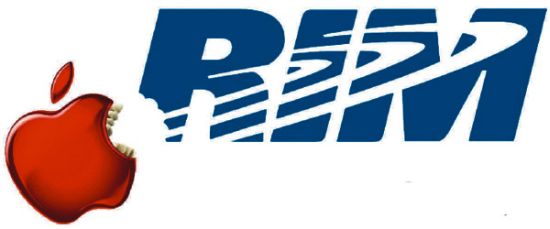 Hands down R.I.M. is the leader in making smartphones in North America. If anyone could pose a challenge to iPhone's quest to conquer all and sundry with its fancy features, it could be the maker of BlackBerry. But this is by no means an easy task. Already the iPhone revolution has directed the way smartphone industry is heading. Since last summer, this once secure industry is having constant worries about incorporating new features to lure customers back from Apple's grip. And this is the fact even though Apple's entry into smartphone biz has seen rivals jump their sales due to more publicity. R.I.M.'s overall share in the US smartphone market might be down but it is constantly adding new subscribers via gimmicky devices like BlackBerry Pearl and Curve.

Apple's plans to introduce a 3G iPhone are obviously a direct threat to BlackBerry. So to counter that R.I.M. plans its very own 3G phone that would, among others, boast of a more PC-like web experience. Would this have a touch-screen though is a question on everybody's lips. Mike Lazaridis, R.I.M.'s co-chief hates Apple's touch-screen and at the same time does not rule out the possibility of fitting a touch screen on a BlackBerry someday either. And if rumors are to be believed then a touch-screen BlackBerry might already be in the works. Rumors also have it that R.I.M. engineers are calling this device A.K. or "Apple Killer."
A possibility? Maybe, but then maybe not. For R.I.M. to successfully challenge Apple – and one must duly consider the fact that both companies work in different market niches, albeit the fact that consumers are tending to overlap – it'd have to embrace the latest in cellphone developments faster; something that the company has been reluctant to do so in the past. The developments in smartphone market are about to get a whole lot of interesting, keep your eyes and ears open.