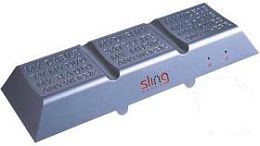 One of the major European wireless carriers, 3 Group will offer its user the accessibility to the home cable TV on mobile phones. For enjoying the cable TV on the cellphones, users need to have Slingbox back in the house.
Slingbox is around a year old service that streams the video over the net to the laptops and mobile phones. But, the idea of streaming cable TV on the mobile devices in indubitably a new concept. Moreover, the mobile users can also use their handsets to control the in-home DVR.
3 Group will launch the service first of all in U.K. on December 1 followed by the launch in 11 markets in the beginning of 2007.
Via: Mobilemag