Mobile applications or Apps have taken over our lives for quite some years now. From doing our grocery shopping to our doctor's consultation, all this is done through apps nowadays. Bouquets of software, platforms or programs are available for making an app. Let us look at the top software for app building in 2017 as the year ends.
 Appery.io
Appery is convenient to use as it is run from a cloud and doesn't require installation and downloading like most of the software. It's a plug-n-play and can be used easily to make UIs. You can make your own plugins or use the host of plugins available on the app. It is easy to collaborate and work with developers using Appery and you have the advantage of using the cloud to store your data.
Price: It has a free version, and the premium one will cost you $180 per year
Mobile Roadie
Mobile roadie app maker allows users to make, manage and customize apps. Big clients like Disney, TED.org, and Universal have their apps based on Mobile roadie platform. The app maker has a host of design options to choose from to make your platform unique. Many music industry legends like Taylor Swift and Madonna have used Mobile Roadie in developing their apps, as it comprises of chat features. It also has advanced features for geo-targeting.
Price: $ 149 for Core to $ 799 for Pro (per month)
Swiftic
Formerly called Como, Swiftic boasts of powering more than one million apps worldwide. They are useful to big as well as small businesses alike, which probably got them to be market pioneers. One app by Swiftic can connect all your customers on various platforms; it's kind of easy that way. They also offer a 30-day money back guarantee along with their expert guidance.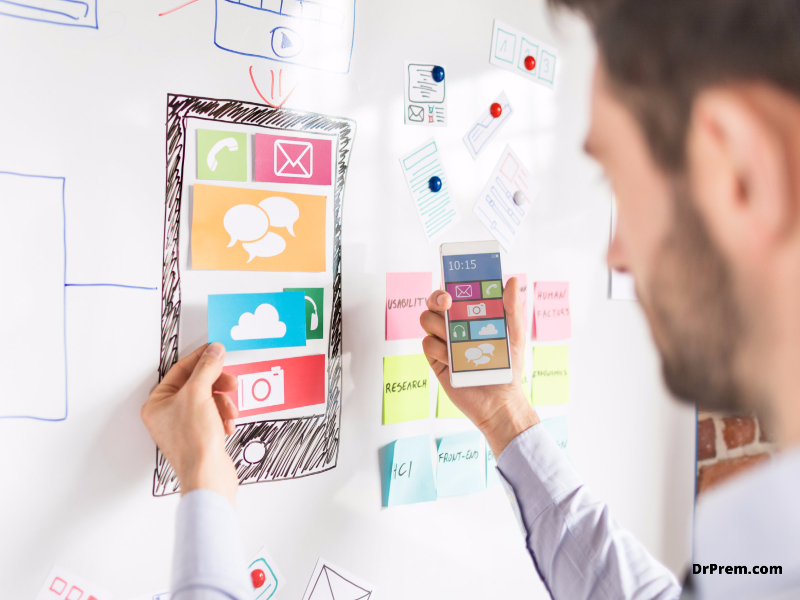 Price: Monthly plan begins at $ 57 and the popular Yearly plan at $ 48/month
The Appbuilder
Heathrow airport, Sodexo, Michelin and Waitrose, all use the appbuilder platform for their mobile app platforms. It is another app maker, which is for the big league players and comes with a host of satisfying features. The app maker itself will work with your business to get your app floated and moving about. The app maker focuses on high standards of customer satisfaction and their apps are always updated and take about 60 seconds to go live once updated.
Price: Customer specific; Price on demand
Good Barber
As unique as their name sounds, this app maker has exquisite and beautiful themes to go with it too. They also provide advanced features like Geofencing, social networking and chatting with their customers. Their templates are beautiful, lots of innovative features and their price for regular apps is quite economical—will serve the start-ups who are working on a lesser budget.
Price: Android users can avail services at $ 32 per month
Appy Pie
Yet another cloud-based app that is easy to use and manage, Appy Pie lets you create your app online by using basic tools. Once you are done making your app online, you get an HTML-5 based app that will work on all platforms and any edit you make is changed in real time. You can integrate the app made with Appy Pie with social media feeds, blogs, videos, audios, QR code and everything online. It can be used to monetize ads, send push notifications and track location with GPS—perfect for SME start-ups.
Price: Free membership to $ 33 per month for platinum membership
The list of app making platforms mentioned above is not formed in 2017 but is still the popular preferences with users through this year. All of them are compatible with Android it is the most common OS consumers are using nowadays, however, most of these software are also compatible with iOS.