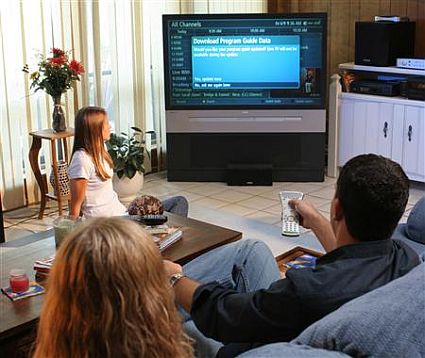 The top two wireless providers of US are now planning to use mobile phones to remotely record television shows.
The companies are also hoping that the service will enable them to better compete against their rivals.
Subscribers will be able to use their cell phone to record TV shows on home TVs via Homezone, a video-on-demand service that AT&T offers with satellite TV provider EchoStar Communications.
Verizon Wireless also plans to let its customers use their phones to program TiVo Inc. digital video recorders remotely.
Verizon Wireless will be charging $1.99 a month for its service and the service will be made available on 12 phone models.
Via: Reuters