AT&T may not have officially announce a release date for the Samsung Galaxy Note 2 but a customer service rep for the company has been reported to have said that the model will be available on October 25. Sprint has already announced that it will release the smartphone on the same date. The rumor originated from a screenshot of an IM conversation a customer had with an AT&T customer service representative though there it cannot be said with any certainty whether the company is actually planning on launching the phone on the same date.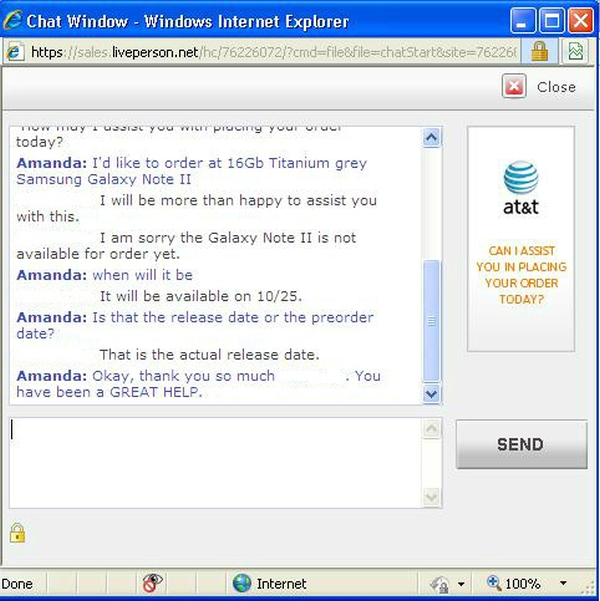 So far, Sprint is the only US carrier which has announced an official release date for the highly anticipated Samsung smartphone though other service providers including T-Mobile and U.S Cellular has released statements saying that they would be offering the phone for $299.99 with a contract. A total of five carriers in the country have confirmed that they would be offering the smartphone including Verizon Wireless.
More details about the pricing and release dates being scheduled by other carriers are expected to emerge on Wednesday, October 24. The highly coveted phone comes with an Android 4.1 Jelly Bean OS, 4G LTE data speeds, a quad-core processor and a 5.5-inch HD display supporting the new S-Pen.
Via: Gotta Be Mobile