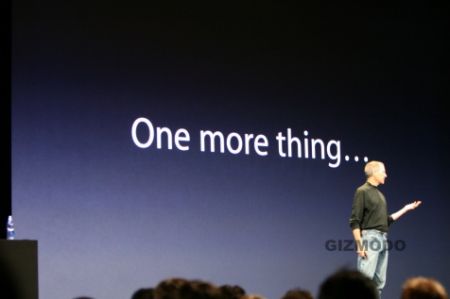 Apple's Steve Jobs uncovered something remarkably astounding relating to the 'global phone'! He cited that the company has slashed 8GB iPhone's price by $200 to a whopping $399. According to him, Apple would also stop manufacturing the 4GB variant of the same. It seems they plan to live up to a dream of atleast an iPhone in every home!

Apple makes the Holiday Season more blissful
Apple is on the verge of shelling off their one-millionth iPhone by the end of September and they plan to boast about that with a bash. Yes, they have slashed the 8GB iPhone's price down to $399.
What Steve Jobs opined?
The surveys are in and iPhone customer satisfaction scores are higher than we've ever seen for any Apple product. We've clearly got a breakthrough product and we want to make it affordable for even more customers as we enter this holiday season.
He cleared out that this newly revised 8GB iPhone is obtainable all over US through Apple's retail and online stores as well as AT&T retail stores. According to him, the 4GB variant would be sold until their stocks deplete.
Apple's San Francisco press release
During this San Francisco press release, the CEO discussed about Apple's future prospects, projected sale graphs and future ambiguities regarding their phone. The company's risks and future ambiguities are lodged onto their SEC public reports. they all comprise their Form 10-K for the fiscal year finished September 30, 2006, and its Forms 10-Q for the quarters finished December 30, 2006, March 31, 2007 and June 30, 2007.
Apple: 3 decades, and still going strong
While addressing the press, he cited that Apple has played a key role in revolutionarizing the conceptual possibilities regarding the contemporary computer systems that we use nowdays. He also brought out the facts that Apple is a worldwide leader in OS X operating system, iLife and professional applications.
Via: Macdailynews