Here's something disappointing for Apple loyalists who firmly believe the manufacturer is thoroughly unalloyed and honest-to-goodness for whatever it sketches out. So not expectedly, a judge from the International Trade Commission has recently served summons for Apple for having violated a technology patent belonging to Motorola Mobility.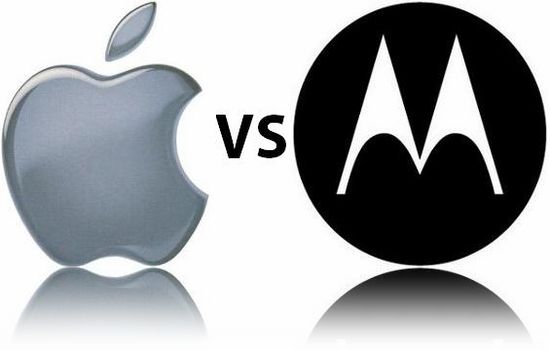 Reportedly, the company violated one patent of Motorola in designing the iPhone, iPad and some other products. The said patent infringement, however, revolves around eliminating noise and other interference during data and voice transmissions. Although Apple does not stand by the recent (unexpected) accusation, the breach has been making rounds of news for quite some time now.
To jack up, Motorola Mobility has registered a court case against Apple in the district courts of Illinois and Florida. But on the contrary, International Trade Commission Judge by the name of Thomas Pender spoke recently in favor of Apple. Giving quite a relief though, the judge said in a preliminary ruling that the Cupertino-based technology maker did not really violate the other three patents – even including one for touchscreen technology that Motorola is laying accusations for.
Subsequent to which, the entire commission is now assessing the judge's decision yet again and endeavoring to observe every single facet pertaining to the infringement. However, the end result and final verdict is anticipated to be announced somewhere around in the month of August, 2012.
Concurrently a bit to dismay, Motorola Mobility has asked for the breaching devices to be completely expelled from the shelves. Meanwhile Kristin Huguet, Apple's spokeswoman, affirmed that a court based in Germany has already pronounced the invalidity of the patent infringement, which endows Apple with a very strong case on appeal. At the same time, Google is swamped with firming up its acquisition with Motorola Mobility.
Though it's definitely a disappointment for Apple loyalists worldwide, the spokesperson from the company is still having a crack at making things sound positive to users by large. However those who are blessed with sharp memory would still remember that this is not for the first time when Apple has been dragged into any breach case. Prior to this, Apple and Samsung (who also develops Android powered smartphones) were observed fighting over patent issues. What may throw a curve of many is the fact that both these manufacturers today have more than 20 cases in 10 countries.
Via: BusinessWeek