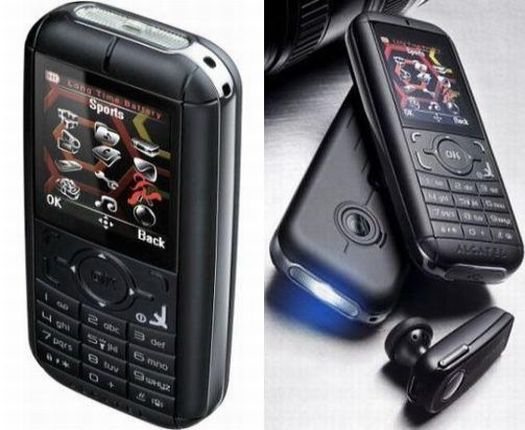 We haven't heard from Alcatel for a long time and now the long wait has turned out to be fruitful as the manufacturer has come up with its latest creation 'OT-I650'. Though, the design and appearance doesn't reveal much, but, there are many worth-mentioning features that make it outshine all other contestants. Equipped with a built-in accelerometer [G-sensor]that makes the handset act like a Nintendo's Wii-mote, the innovative feature makes switching between applications a fun. What all you need is just shake the phone and jump directly to the desired application. Undoubtedly, the shake control function will show high usability while playing games on your mobile-phones. Apart from the shake control feature, the device is a boon for all fitness-freaks as a built-in pedometer keeps count of every step you take.

Technical specifications: G-sensor, pedometer, music player, FM radio, Bluetooth, 1.3 Megapixel camera, flashlight.
Pricing and availability: Available in two colors [black & orange], Alcatel OT-I650 is up for grabs in Russia for $120 [3,190 Russian rubles]; no words on availability of the handset in other parts of the world.
Via: Uunwiredview