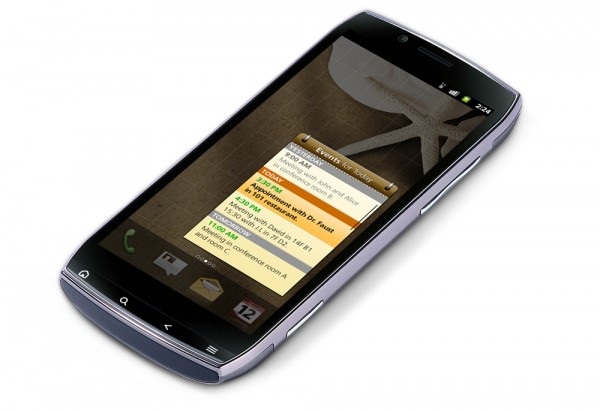 This swish and tech-savvy device is a wonder. Its line-up of hi tech features are riveting. The views from the ultra wide screen are mesmerizing; they are quite like watching a full screen. Despite its substantial girth that allows for a good watch, the phone is sleek and portable. This amazing blend of features truly stand out and will make you go nuts about the gizmo.
Tablet attributes fitted into a smart phone is truly innovative. The phone is quite compact and slides easily in a pocket. Despite its compact size, the screen is sizeable measuring about 4.8 inches. It is also considerably wide, onlookers will really enjoy watching it. What's even better is that it fits right into your palm so that the screen can be viewed easily. This just right fit is due to its ergonomic design – the backside has a smooth curve while the width is dead on, making you get a firm grip on the device. The phone is about 65 mm wide. The screen is eye catching with as aspect ratio of 21:9. The ultra thin body makes the phone appear compressed.
It looks absolutely swish and elegant. An elongated body with slight curves make phone look quite stunning. The all metal body is very classy. There are understated waves or undulations on the body, noticeable only when you observe it closely. The design is really tasteful and timeless. This upmarket design will be loved by those who like to splurge on expensive gizmos.
This gizmo packs in useful features for web surf addicts also. There are hi tech feature slotted in to enhance web experience. The website will appear just like they do on your desktop, a resolution screen of 1024 x 480 to support your navigation. You will not have to zoom in and out when you go through the website. However, only websites of a few clients have been fully featured. Additionally, you also have Adobe Flash Player support.
The aspect ratio of the device gives you a cinema like experience. To augment the movie viewing thrill, you also have a Dolby audio system fitted in. The racket of sound is absolutely mind blowing, whether you use the headset or loudspeakers. It's not just the cinema, but playing games on this phone is pleasurable too. The rich and saturated colors will give a kick to your gaming ventures. There will not be any slips or poor controls that mar the ecstasy when you are playing games. The extremely responsive 6 axis motion sensors help you monitor all game controls with exactitude. There is the Gameloft that offers you a wide array of games to choose from. One game has already been preloaded on the smart phone, the Asphalt, Spider-man and Nova.
Connectivity is a sought after feature now. With this revolutionary phone you can link up all your media applications easily, the clear.fi app allows to share and stream with many media platforms. Play music stored on the smartphone via your desktop PC. Vice versa, files on the desktop PC can also be accessed through the phone.
Via: Acer