We have seen a great advancement and improvisation in the cellphone industry. Every launch comes with inclusion of new and challenging features that attracts a large chunk of the market. We have seen great advancements in smartphones and Android day by day that lure customers towards it. Still the journey continues to create cellphones with new inventions and concepts that will amuse its users. There are many futuristic concepts that you would like to know. We hope that these wonderful concepts turn into reality and thus, we have created a list of five of these concepts that you would like to go through.
1. Mozilla Seabird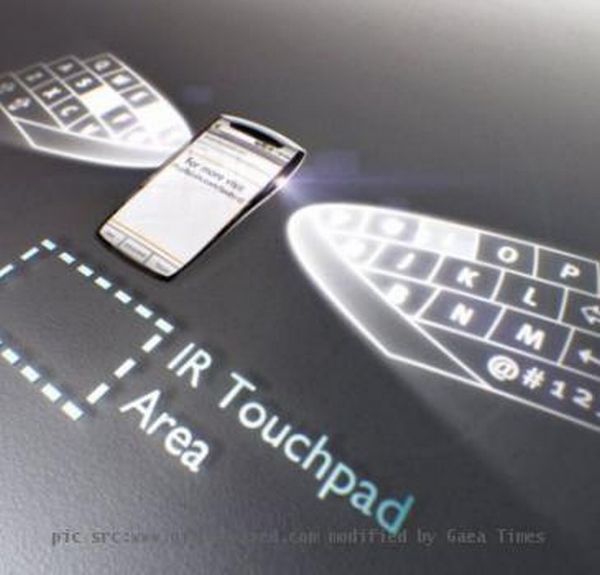 You might have gone through various futuristic concepts, but this one is really new and never ever made. Billy May came up with the concept of a virtual keyboard that can be placed in the pocket of its users. It would feature Integrated Bluetooth Headset that would be double as a remote control, eight megapixel camera, mini-USB connectivity wireless charging and 3.5 mm headphone jack. The dual Pico projectors featured in it will project a virtual keyboard, videos and images, which is one of the innovative concepts that can attract a large number of customers towards it. These features are very interesting and probably we will see them in near future and would be liked by everyone. A concept of this kind will bring revolution in the cellphone market.
2. Nokia Kinetic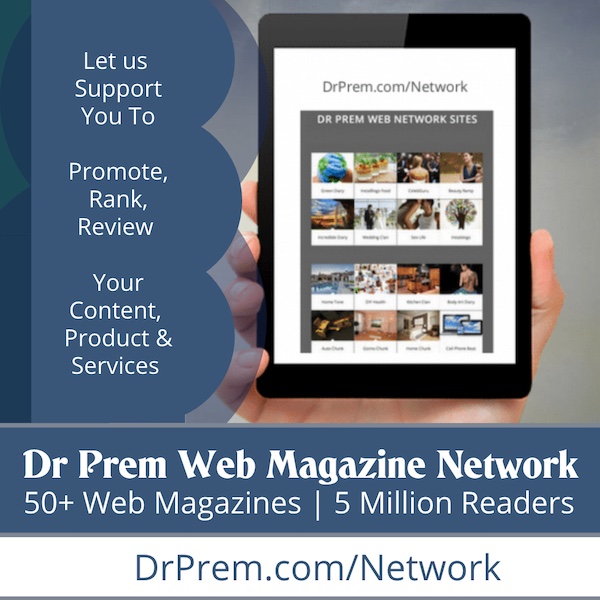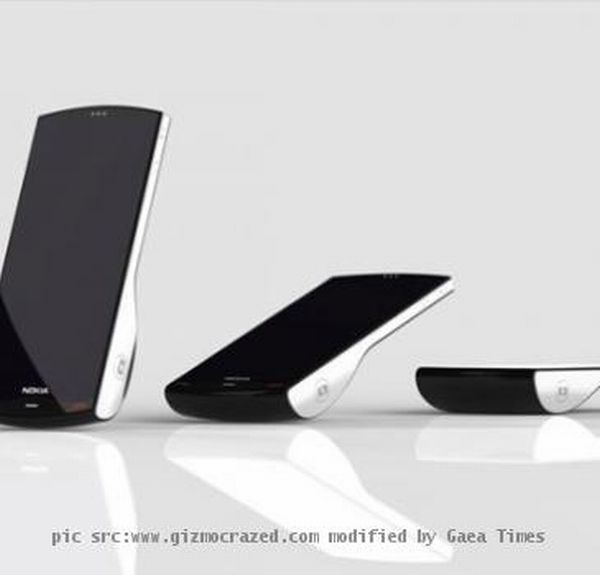 Nokia Kinetic would show advancement in the sector of kinematics, as this phone can stand up whenever any SMS, call, or e-mail is received. This phone converts the digital information into kinetic movement informing the user about notification. All these are possible by its electromagnetic base that lifts up while the digital information is received. In case you want to disconnect the call, you can simply tap the phone resulting it in to be standby mode. This sounds very interesting and cool concept that would be liked by people who miss their important messages or call. There is no need for buying any phone stand accessory as it will stand upon its own on any notification. This interesting and useful concept is brought by a student named Jeremy Innes-Hopkins. There is no word on whether this amazing and interesting concept will make into real life or not. Hopefully we see thing feature in Nokia sets in near future.
3. Kinneir Dufort Revive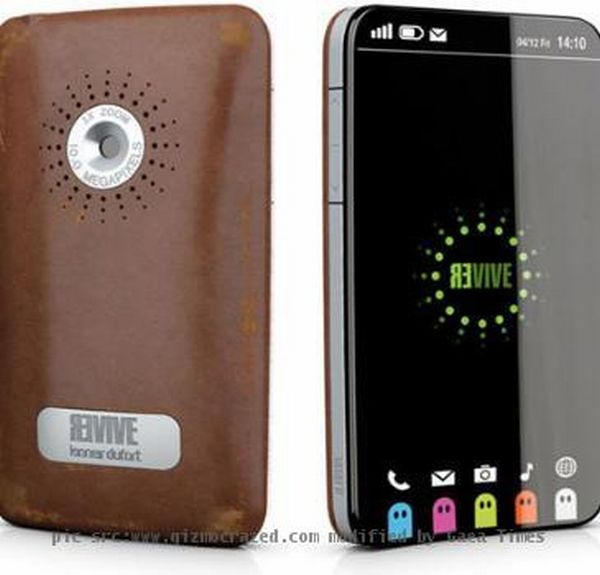 Kinneir Dufort, UK design and innovation company, came up with the revive concept that revolves around the ecological thoughts. This concept basically relies on the concept that there is no need to recycle the parts of cellphone and then getting a brand new one instead a replacement policy must be applied. Not only the software can be upgraded but also the hardware can be upgraded to give it a smart look. This eliminates the efforts wasted recycling an old cellphone and its redesigning. All the parts that perish through time like battery and camera can be replaced to give a cool and different look to the cellphone. This concept provides the cellphone with latest software and latest hardware that will meet the customer's need and expectations and will reward the users who keep their products for a longer period. This is a wonderful concept that promotes re-usability and should be turned into reality.
4. HTC 1
This cellphone possesses a simple and trendy look that would amaze its users. This concept came from Andrew Kim who wanted to create a harmonized hardware and software design. HTC 1 would be a choice of smart and sophisticated people. Its unique features are stereo speakers, Helvetica heavy interface and built-in UV light that kills germs on the phone's surface while it is on charging. The body of the phone is designed from brass housing in silver coat and gives it an ultra-modern look. A large chunk of the market would attract towards this concept.
5. Synaptics Fuse
This cellphone is so popular because of its unique and stylish design that would attract people. Synaptics Fuse features 3D graphics, haptic feedback, multi-touch capacitive sensing and proximity sensors. The concept of single-handed control in it comes from its touch-sensitive surface and from the rear of the phone. It provides an interactive interface by touch technology and the grip sensors on the sides of the phone control pan and scroll. Synaptics Fuse comprises of Texas Instrument's OMAP 3630 processor and The Alloy and TAT that enables the 3D environment. This sensor technology can improvised the touch-based interaction and can take it to the next level of human-device interaction.