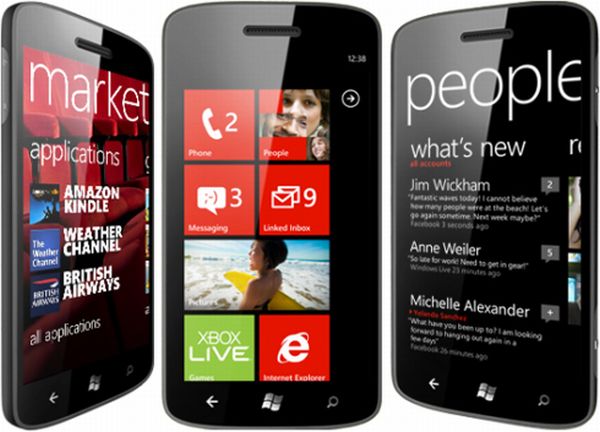 Microsoft's new version of Windows Phone 7, Mango helps its users to focus on various tasks they want to accomplish and receive the required information and not get stuck just running the apps.
Windows Phone 7 is now developed as a polished operating system. Take a quick look at the five innovative Windows Phone 7 Mango features that will help your business get benefited
Neat E-mail conversation views
The latest Windows Phone has various e-mail related enhancements, one of them is the neat conversation view. It offers a detailed way of checking out your email history. The new e-mail view is different from the traditional e-mail strings, and uses the conversation ID that allows you to look at the complete set of e-mail in a conversation. E-mails with multiple replies are shown as a vertical bar placed next to your message. As you tap the message, the interface expands and entire conversation is shown.
You can edit the contacts
Microsoft Window phones have clearly targeted contacts and social networking with their latest operating system. The issues of incomplete support of social networking as well as difficulty with multi-tasking have been resolved with Mango. In addition, Mango now supports LinkedIn and twitter. You don't have to launch a Facebook, LinkedIn or Twitter app particularly, as they are integrated in your smartphone.
Mango has finally added threaded messaging for e-mails and text messages, thus all messages in one single conversation can be easily followed. Also, you can have single conversation with someone on various communication services. To give you an example, if you are interacting with someone on Facebook chat, later you can continue the same conversation through text messages.
Windows Phone 7 has strengthened Facebook integration, as a result Facebook event are now included in the calendar of your smartphone. However, if you want to make any changes to the Facebook events you have to use Facebook, as changes cannot be made through calendar.
Supports alphanumeric passwords
The earlier versions of Windows Phone supported only simple or number-based passwords; however, the latest Window Phone operating system, Mango supports alphanumeric passwords, thus helping the organizations to use more secure passwords having combination of letters and numbers. In addition to this the IT administrators can now push password-enforcement controls by Exchange that makes sure that their users use alphanumeric passwords.
Apps and multitasking
The latest Window's Phone has joined hands with some of the biggest phone platforms to provide multitasking experience to its users. Using Mango, you can user more than two applications at one single time and can easily switch between two or more running apps. If your screen doesn't show all the open apps then you can swipe the screen to see other apps. For Window Phone 7 apps are integrated into its operating system. As you execute a Bing search, you will find various apps related to Windows Phone, which can be easily downloaded. As you tap the Music + Videos tile, you can see related apps that are installed on your device, for example a built-in radio player app.The latest Microsoft Marketplace has almost around 30,000 apps. Certainly, it is nowhere near the estimated 250,000 apps for Android or 500,000 for iOS. However, you will get most of the popular apps and some interesting options as well.
Bing takes center stage
One of the most attention-grabbing Mango additions is the smartphone now centers on Bing, which is a dedicated Microsoft's search engine. It has several new features. The new Local Scout feature is integrated with Bing Maps and provides various local information, such as places to eat and drink, shops, local attractions and upcoming events. Bing Maps grabs the information from several partners like Yelp. On the whole, Local Scout is an ingenious addition; however it is based only on the partner information. Sometimes it doesn't provide comprehensive information about restaurants.
Another new feature added to Bing is Bing Vision; it is similar to combination of the Barcode Scanner Android apps and Google Goggles. It is helpful in scanning bar codes, Microsoft tags, QR codes, and the covers of DVDs and books. Bing Vision also provides information about the scanned image.
Apart from this, Microsoft Window's Mango has various other exciting features, such as the browser is based on Internet Explorer 9. Also, you can compose text and instant messages using voice command.On the whole, Mango is a elegant upgrade provided by Windows Phone 7. You will definitely love the smooth and easy functioning of your smartphone. It is a user-friendly upgarde.