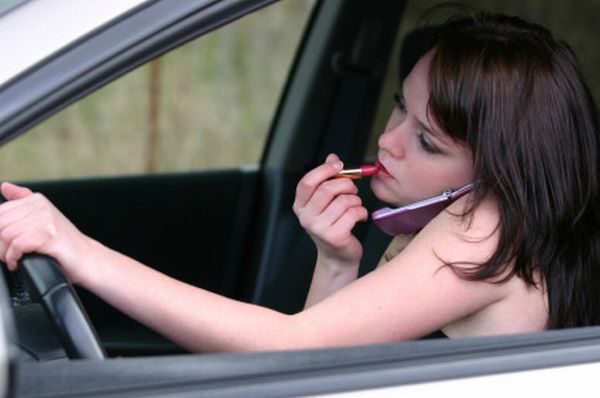 Cellphones have become common and crucial in everybody's life and are up there to make a person handicapped without them. Cellphones have successfully made this world a global village and have made communication smooth and convenient. Although it has various amenities in human's life but its toxic radiation bring mayhem with themselves. The radiation caused by cellphones adversely affects the human body, thus here, for your knowledge, we have listed 5 main ill effects of using cellphones.
1. Brain Tumors
Does use of cellphones for a long period of time causes brain tumor? Well many studies have been done on this issue and weird results have come forth. In 2006, the three scientists from Sweden published, that the cellphone users for more than 10 years, are risk prone of having brain tumors than non users. The threat of having brain tumors is increased by whooping 400 percent in children and adolescents due to radiation of cellphones. If a person uses cellphone for 30 minutes in a day regularly, than over 10 years the danger of brain tumor and acoustic neuroma would increase. The radiations emitted by cellphones hamper the brain adversary. Cell phones produces heat and emits radiations which is the main factor for causing brain tumors and it is caused at the side where cell phone is held for a prolonged period of time. Cellphones causes not only brain tumors but cancer also.
2. Alter DNA
Excessive use of cellphones destroys body cells and hampers DNA. Many studies have shown that the adverse effects of radio waves alter DNA of the body and free radicals are formed in the body that causes cancer. Finnish Radiation and Nuclear Safety Authority (STUK) revealed that protein expression in the skin of the exposed part may deteriorate by the extensive usage of cellphones.

3. GliomaNickel
The danger of Glioma has increased with the use of cellphones over 10 years. A reflex study confirmed that SAR i.e. whole body Specific Absorption rate is between 0.3 and 2 watt/kg due to exposure to electromagnetic waves. This results in formation of free radicals resulting in Glioma. It was found in a survey that around 30 percent of UK population is allergetic to Nickel .Body is prone to allergies, rashes and itching due to electromagnetic waves around the tower stations.
4. Lack of sleep
Human body needs sound sleep and without sleep body does not work properly. Many people do not sleep properly at night and are suffering from insomnia. May be this sleeplessness is due to excessive use of cellphones. Scientists of Swedish University discovered that too much exposure of cell phone hampers sleep at night. A study has shown that the stress hormone cortisol is increased by the waves of cellphones resulting in sleeplessness and weak immunity system. Cellphones causes headaches, confusion and sleep loss due to its toxic radiation. It has been found that teens keep on messaging text and chatting whole night resulting in lack of sleep.
5. Road Accidents
Mobile phone over years has become integral part of the people's life and without it life becomes incomplete. But while driving mobile phone is the main source of disturbance resulting in road accidents. While driving attention is to be given on roads but the use of cellphone bifurcates the attention resulting in accidents. According to survey the road accidents have increased due to distractions caused by the cellphones. In a research it was found that 1.4 million accidents take place annually and around 200000 accidents are due to cellphones.