iPhone is the most admired smartphone by users across the world. The recently released iPhone 4S has captivated people with its stupendous features and amazing performance. Everyday, a number of programmers develop new applications and fascinating games for these smartphones. To everybody's surprise, the protective cases have been utilized with creative ideas to keep the users entertained. Protective cases with Lego bricks have become popular with the iPhone models. Depending on the mood of the users, they can play with varieties of Lego games, probably on the rear side of the iPhone. This article lists five of the coolest Lego brick protective cases which are exclusively designed for iPhone 4 and 4S.
1. iPhone 4/4S Lego Brick Case

This protective case is made from plastic material blended with rubber. The uniqueness of this case is its large gears that offer a protective grip for the plastic bricks. The gears are in an array of the order 4×7 according to its length and height, respectively. However, only the rear side of the casing can be designed with these gears. As the phone's camera needs a clearance space, this protective case has removable gear covers. When the camera is not in use, you may cover it without the need for removing the entire case. Another gear cover is also available for holding the headphone wires. This brick case is available in 10 different colors to suit different moods. In fact, the price of this product is very cheap and you can get it for about 10$. This product not only allows you to assemble a variety of objects, but also provides you different color options to suit your style.
2. iPhone 4/4S BrickCase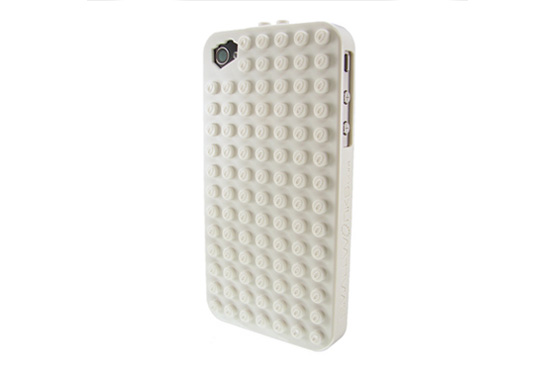 iPhone 4/4s brick case provides ultimate fun with complete protection. This model is highly customizable for iPhones and compatible with Lego bricks. The design has an array of small knobs in the order of 7×14, according to its length and height respectively. Unlike the previous item, this model has a permanent provision for the camera, thus it reduces the complexity of the product. Gaps are provided rightly in the case for easy access to the volume, charging port and other control buttons. This product is made from precisely molded materials that has reliable toughness and strength to prevent the mobile against hard scratches, dusts and impacts. In addition, this case enhances the mobile's antenna reception and makes it widely perceivable. The protective cases are available in different colors.
3. LEGO Brick Styled iPhone 4S Case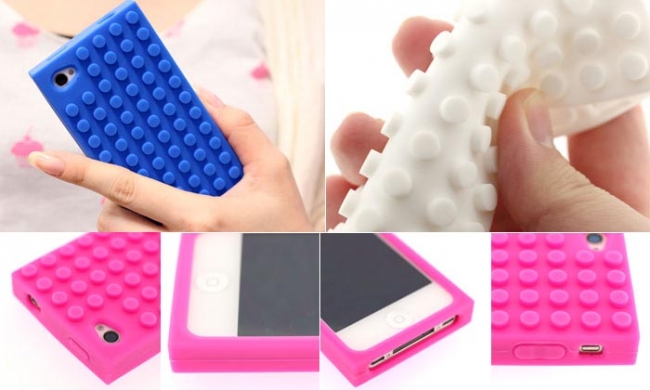 Lego brick styled iPhone 4S Case is exclusively crafted for the 4S models. It has arrays of knob of the order 6×12 with respect to their length and height accordingly. The case is made from Silicone materials which is flexible as well as sturdy enough to prevent scratches and bumps. Due to its flexibility, bending or twisting this case doesn't cause damages to the case. This feature is evident from the images added here. Provisions are rightly created for the camera, mini-USB port, volume controls and other buttons. This case is available in 6 admirable colors and is quoted for a price tag of about $13. Fortunately, cases for the iPhone 4 models are also available in a similar style. Just sit back and enjoy your Lego games with this protective case.
4. LEGO iPhone Case and Stand by johnnyT23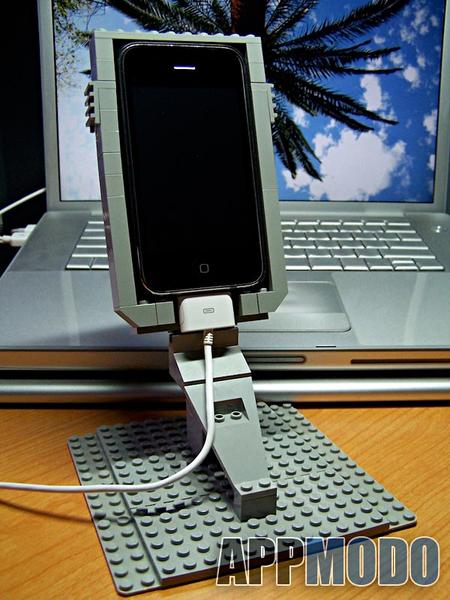 This product stands apart from other cases owing to its versatility. This case allows the Lego bricks to create a stand for the iPhone. JohnnyT23 proposed this creative idea that holds the phone during charging, reading e-books or playing music and videos. However, the bulkiness makes this product difficult to carry around but it suits brilliantly for home usage. The case offers a complete protection and prevents the phone from dusts and scratches. The provision for the volume adjustments are provided unusually with a separate knob on the casing itself. This design keeps the actual control buttons hidden inside which keeps them safe from accidental damages. The product is quoted for a price of around $13 and can be purchased through the online resellers. This protective case proves that Lego bricks can be utilized to make creative solutions for our everyday life, apart from their general purpose of playing with objects.
5. Lego iPhone Case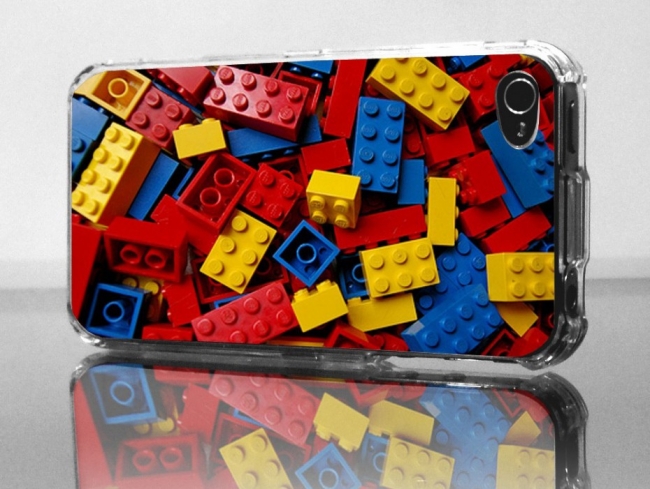 Lego iPhone case is unusual than the other models discussed here. It's simply a transparent case with a captivating picture of Lego bricks at the back side. The picture provides a colorful mood for iPhone. Provisions for the camera, volume controls and other features are carved rightly in optimum sizes. This product simply entertains us by bringing the memories of Lego games through its mind-blowing picture. If this picture seems boring and unpleasant, you may change it with an inspiring image, however you need to work on the size of that image to perfectly fit this case. The moments of joy always bring happiness, even if they are from our memories. Instead of analyzing the source, just sit back and relish the happy moments.