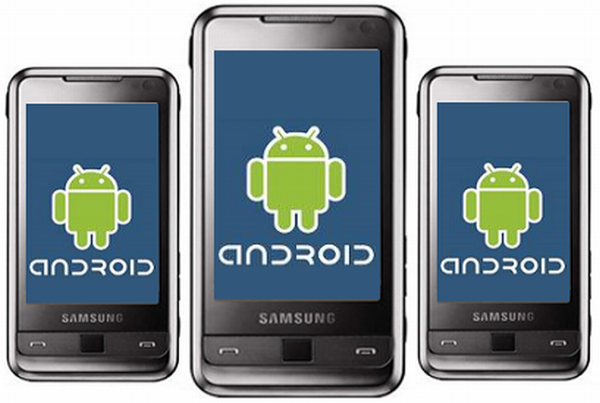 Move Music could be a good idea on one condition that it is executed well. Till now all that you can get is endless music service download from Cricket Wireless as has been offered on the Samsung Suede feature phone. Samsung Vitality may be a rescuer as the prepaid carrier's first smartphone to offer beats. Though, we have got a taste of it before as Admire that runs on Android.
1. Samsung Galaxy S2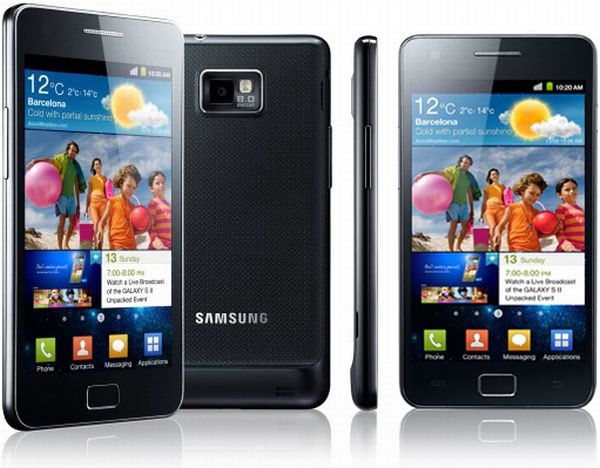 There is hardly anything in this smartphone which is is not likable. From a simply brilliant display to a great camera to an extremely fast processor, this phone has it all. All this packed into one of the thinnest and lightest smartphones that we have ever been introduced to. It boasts of a screen size of 4.3 inches and has an attractive design that very obviously draws your attention. There are innumerable features in this smartphone and equal range of customization options. The operating system is Android 2.3 Gingerbread. Though all these features do pinch your pocket hard as the phone does not come cheap. The few things that could have been better is a less confusing Menu, a more user friendly Android operating system and less of app bloatware. But the rest of the amazing features of the phone more than make up for it.
2. Samsung Infuse 4G Smartphone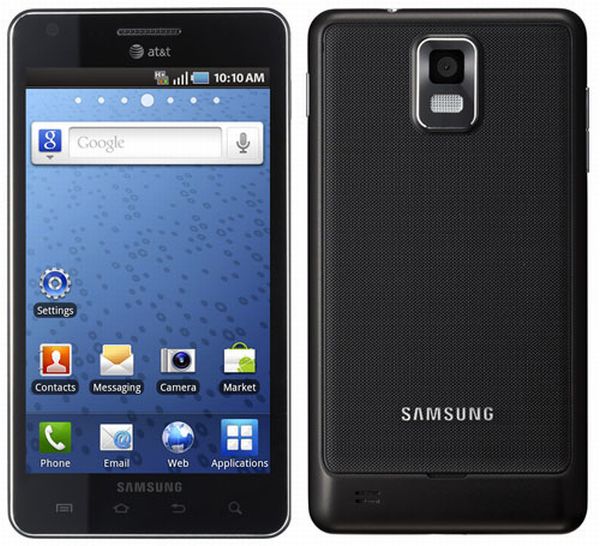 With a thickness of 8.9 mm, this is Samsung's thinnest smartphone. The phone allows you to access over 150,000 Android apps and also gives you the liberty to create a customized collection of apps to suit your needs. This is a touchscreen phone with a 4.5 inches large screen, the largest touchscreen display that Samsung has ever introduced. You get to experience bright, vibrant and completely stunning colors and an amazing color contrast in this phone. The luminance of the phone lets you read the display comfortably even in broad daylight. It weighs only 4.6 oz. The phone has a 8.0 megapixel camera with LED flash and auto focus on the rear side and another 1.3 megapixel one at the front side. Other features include a mobile TV, 32 GB external memory and 1.2 GHz processor. It runs on Android 2.2 Froyo Operating system.
3. Samsung Indulge Android Smartphone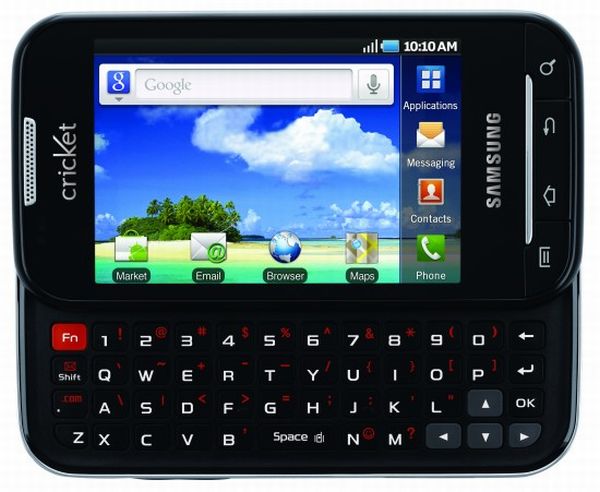 The phone has to its credit a 3.5 inch large touchscreen above a slide-out QWERTY keyboard. A 1 GHz fast processor which runs Samsung's own Touchwiz 3.0 user interface apart from Google's Android 2.2 Froyo operating system. There is a 3 megapixel camera that the phone includes in its features apart from other features like a music player, a stereo Bluetooth and Wi-Fi connectivity. The phone also supports microSD memory card and allows access to the Android market.
4. Samsung Galaxy Pro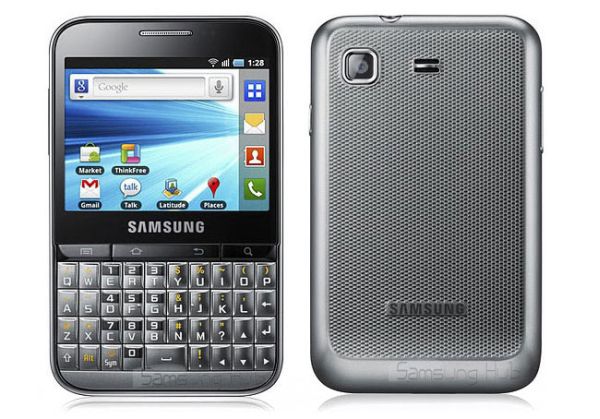 The best features of this phone can be said to be its excellent call quality. The call quality is loud and clear in this phone. At 10.7 mm this is a very thin yet compact phone. The width of the phone is 66.7 mm. Among the other features are 3 megapixel camera which has an auto focus, a 2.8 inch screen, Bluetooth 2.1 connectivity, Wi-Fi connectivity, digital compass and an accelerometer which recognizes tilting the phone sideways. The phone has 800 MHz processor to run Android 2.2 Froyo. There is an internal storage capacity of 512 MB along with an expandable microSD slot of up to 32 gigs. There are various sensors in the phone like proximity sensor, ambient light sensor, etc. The battery life is good enough and can see you through the day. The sound quality is amazing, even at its full volume. The camera allows you to shoot in various modes like single shot, smile shot, continuous shots, panaroma (8 snaps taken in succession are put together automatically). However, this phone has certain flaws like a confusing physical keyboard and a 320 x 240 pixel resolution (which is pretty low).
5. Samsung Galaxy S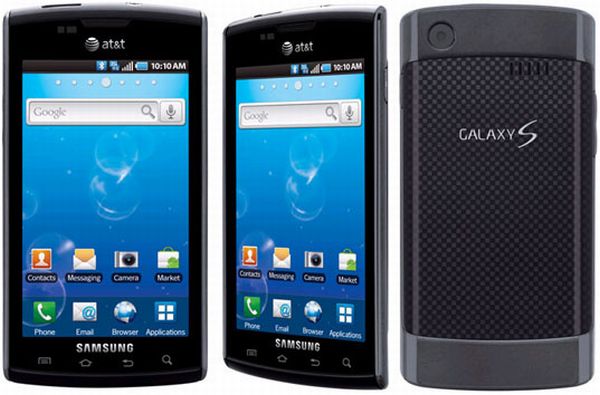 This phone claims of some great features like an impressive design, vibrant and clear display and a very thin device. The phone has a 4 inch display with WVGA Super AMOLED resolution with 800 x 480 pixel. It weighs 4.5 ounces. Other interesting features include 5.0 megapixel camera that has 4 x digital zoom, video recording facility and auto focus. There is a 6-axis accelerator along with GPS and pedometer sensors. It has a virtual QWERTY keyboard. The internal storage capacity is 16 GB which can be expanded up to 32 GB with microSD card slot. A 1 GHz processor runs Android 2.1 and Samsung Touchwiz. There is one problem that you may have to face with this phone, it is the inconsistent performance as sometimes it may work a little slow.