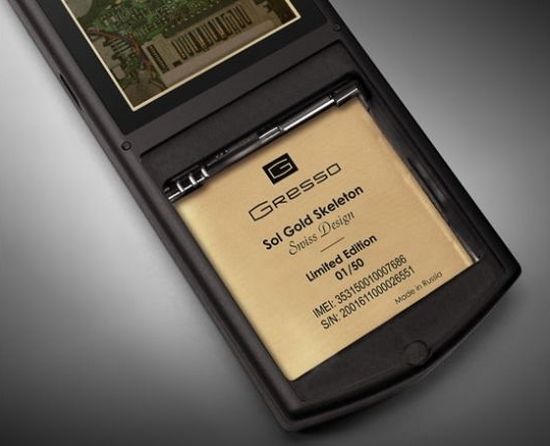 Finally, Gresso revives its Avantgarde Skeleton Collection of luxury handsets with the all-new Skeleton Gold Phone. As the name itself suggests, this cool candybar comes dressed in gold; an 18k gold keypad, mind you! Also, there is a QVGA screen covered with hand-polished, 42k sapphire glass.
Technical Specifications: QVGA screen, Windows Mobile 6.0 Standard, Bluetooth, MP3 Player, 2MP camera and 2GB of internal memory.

Pricing & Availability: This lavish candybar is available right now for $4,400 a pop. As it's an exclusive, limited edition with only 50 phones on the platter, you need to hurry.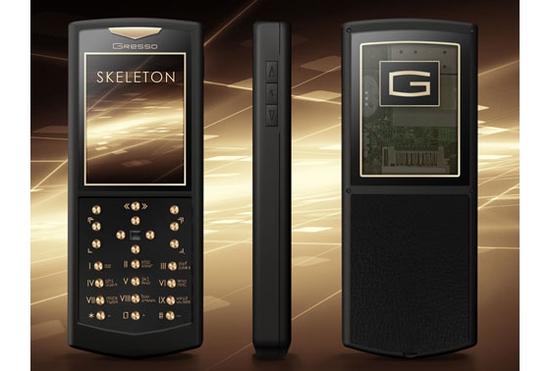 Via: Mobile Crunch