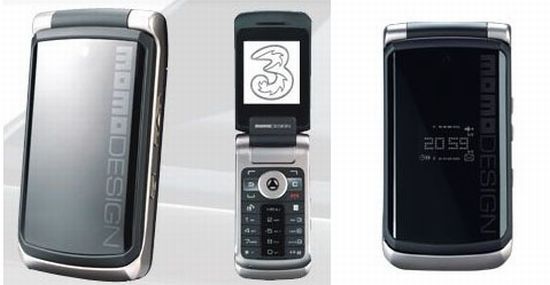 This is called joining hands for the better. What were you guys doing all these years, you could have as well done this a couple of years back. Now, what I am talking about here is the agreement between the three noteworthy telecommunication and networking, mobile media and Italian designing companies 3 Italia, ZTE and Momodesign to jointly developing two handsets enabled with video capability, namely MD2 and MD3.
Lately, these companies met at the Mobile World Congress to discuss this joint venture. These companies have come up with two new clamshells with not only trendy designs, but very up-to-the-minute features. The MD2 with Universal Mobile Telecommunication System and MD3 with its Digital Video Broadcasting-Handheld videophone seem to be very promising.
MD3 boasts of touch sensitivity with a 360 rotabale TFT display. It is also powered with the Qualcom MSM 6280 chipset. The other features include a 1.3 mega pixel camera, USB 2.0, Bluetooth, with solid memory of 45MB microSD for internal memory that supports up to 2 GB. It also allows for Internet browsing.
Source: Techpin