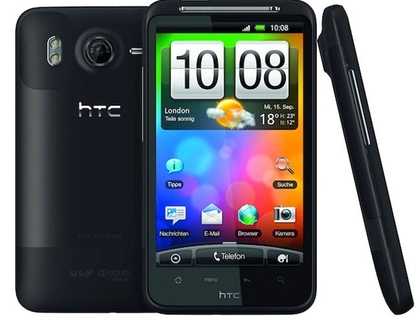 Touchscreen displays have been heartily welcomed by the smartphone industry and almost all phones from most manufacturers have fallen slave to the new form of display. Touchscreen phones aren't new to us, they are the latest creations to mesmerize this year, yet there are a touchscreen phones that deserve recognition. So, to alive your memory, we have here listed the best 10 touchscreen phone in 2011 for you.
Samsung Galaxy S2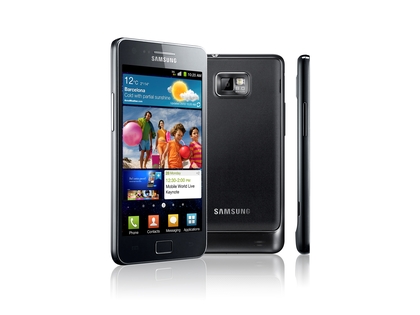 Samsung has launched its Galaxy S2 with the best features that restore our faith on Samsung's ability to make great phones that buses the impressive touchscreen technology. Google's Android OS is itself a symbol of trust in the quality of the touchscren. Galaxy S2 features the 4.27-inch Super AMOLED Plus screen that adds an ultra-modern look to it. It uses the powerful 1.2GHz dual-core Exynos processor ensuring the power of browsing the world. Its 4.7inch can immerse you in it while watching a movie, video or images or playing games.
Apple iPhone 4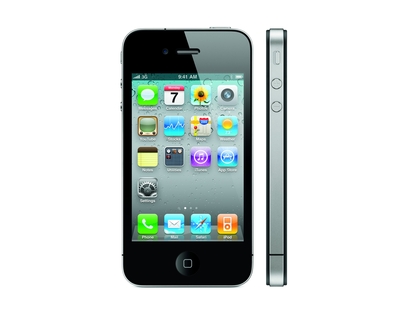 Apple has always excite you with its new release that posses a unique feature in it. iPhone 4 is one of them with has brought a vast visual improvement by its 3.5inch touchscreen. It features the 800:1 contrast ratio and 960x640p resolution that makes it good for watching movie, web browsing, playing games and more. All these features are compact in a cool and stylish looking phone.
Sony Ericsson Xperia Arc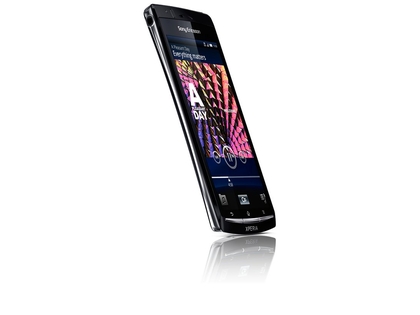 Sony Ericsson Xperia Arc with all the latest features that has captured our imagination. Xperia Arc features the striking 4.2inch touchscreen display with LED backlight that enables us to watch movies and pictures with more clarity and by a touch, swap or a pinch. It is designed with a curve body that provides a comfortable grip in your hand.
HTC Incredible S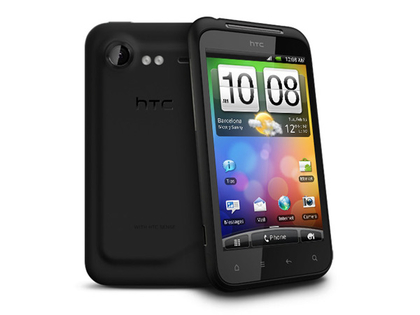 HTC Incredible S is the new Android phone from the Taiwanese featuring 4-inch 800×480 WVGA Super LCD display that delivers bright colors and great contrast. It features 8MP camera that records videos at 720p. It provides a strange experience when hold in hand, the phone looks too slim at one look, but its thickness can be felt at the time you are holding phone in your hand.
Samsung Galaxy S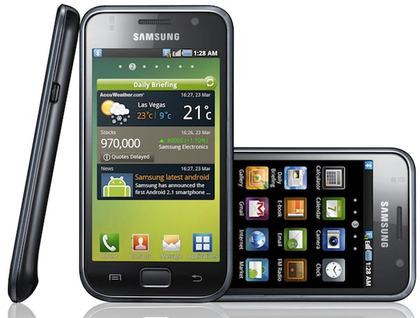 Samsung Galaxy S features 4-inch Super AMOLED touchscreen with 480×800 WVGA resolution that immerses you completely in a game, videos, photos and more. It is smartphone for all those people who don't want to compromise on the quality and features of a phone. It is featured with 5MP camera, 1GHz processor, HD video recorder and built-in memory of 8GB or 16GB that depicts the powerful blend of hardware and software.
HTC Desire HD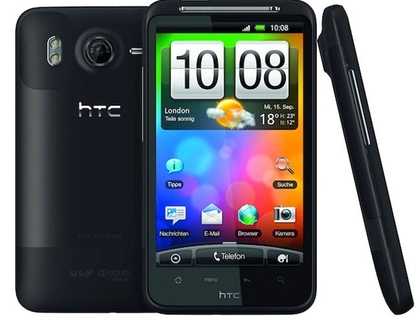 HTC Desire HD comes with a 4.3inch Super LCD touch screen display with 480X800 WVGA resolution that that provides screen quality. Its dimensions are 68mm x123mm x 11.8mm which makes it look slim and cool. It features four sensitive buttons in its front bottom which can be used to brighten it up when the phone is in use. It comes with 3.5mm headphone ports in the bottom. An 8MP camera with dual LED flash records HD footage at 720p resolution.
Samsung Omnia 7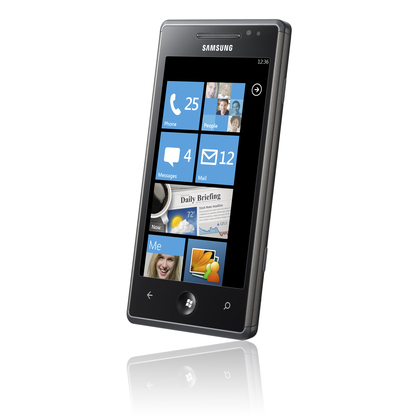 Omnia 7 is designed in a manner that makes it stand apart from the rest. It features a gorgeous 4-inch Super AMOLED touch screen with 800×480 resolution that engross you in it. Touchscreen is the latest and the trendy technology that has changed the entire scenario of watching movies, videos, pictures and playing games.
HTC HD7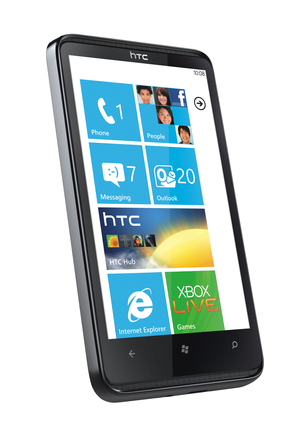 The HTC HD7 features the 4.3-inch capacitive LCD touchscreen, 5MP camera with LED flash that clicks videos at 720p. An interesting part of the phone is that it has 3.5mm headphone jack at the bottom of the phone. A pinch to zoom way can allows you to explore the world. It provides us better screen quality and has speakers on both the sides that allow watching movie with great enjoyment.
Google Nexus S
Google Nexus Prime is an Android based phone with 1.5 gigahertz CPU and a 4.5 inch full touch screen. This is the first smartphone with Android 4.0 operating system named as Ice Cream Sandwich. The full touch screen eliminated the physical buttons and assures the superior quality. It uses 1.5GHz Dual Core Processor 'OMAP4460' with 1GB RAM. It has 1Mp and 5MP camera that click value, sharp and clear pictures. This cool sleek and smart phone can hit the market, but still there is time for its release.
HTC Desire S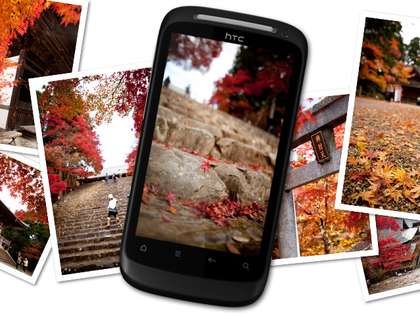 HTC Desire S is blended with the powerful hardware and software. It features a new Qualcomm 1GHz Snapdragon processor and 1GB built-in memory resulting in a good speed of surfing the internet , watching movies and videos and playing online games. Its aluminum design compliments its 3.7 LCD display. It uses 1450mAh battery that provides longer battery life. Overall this is one of the best touchscreen samrtphone.