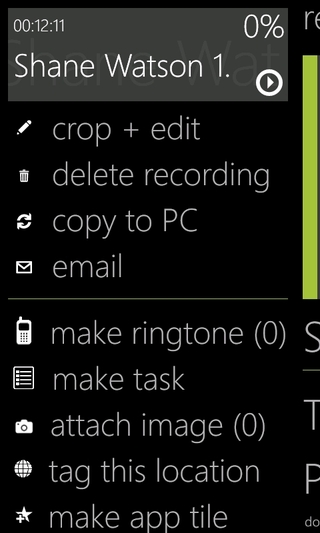 Windows 7.5, also known as Mango, is a major software update for Windows Phone. The update was rolled out in the international markets on September 27, 2011. However, the first set of phones which has been pre-loaded with Windows Phone 7.5 is scheduled to release in the winter of 2011. The major features include an improved browser, integrated Twitter and LinkedIn and there is also an option for wi-fi hotspot. Microsoft says that there are more than 30,000 applications and games that can be downloaded to the handset. Needless to say, your mind will full of questions regarding which one to download and which are the good applications? The job has been made easier for you as we have selected the 10 best free applications for Windows 7.5 mango handset.
Tango Chat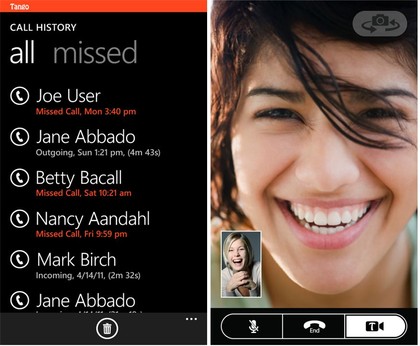 Tango is a unique application which allows you to make free phone and video calls over 3G, 4G and wi-fi. You can call any person who has Tango installed in his smart phone or tablet. It is very easy to use and a fun way to call your friends. The Tango application allows free calls between Windows Phones and Android phones and tablets. You can save a lot of money when you are making international calls through Tango. You can just start off with a simple phone call and switch over to a video call just by tapping the camera icon.
easyRing

easyRing will help you discover millions of legal mp3 ringtones which are available for free and also unlimited music from various sources. You can just download and save any mp3 as your ringtone. You can even edit the mp3 music files to create your own ringtone. Just go to your favorite websites like mp3.com, beemp3.com and mp3skull.com to download free music and ringtones.
Facebook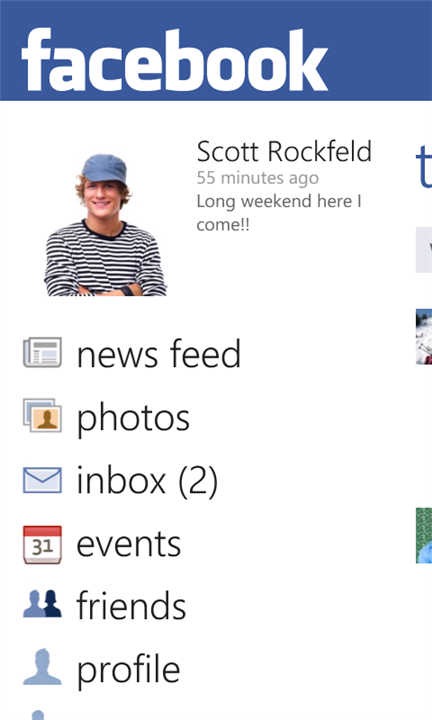 Facebook for Windows Phone is an easy way to stay connected and share information with everyone. There is an option to post status updates, check the news manage inbox and even upload photos. So next time, you are using the Mango handset, you can publish notes and even check your friends photos.
Seesmic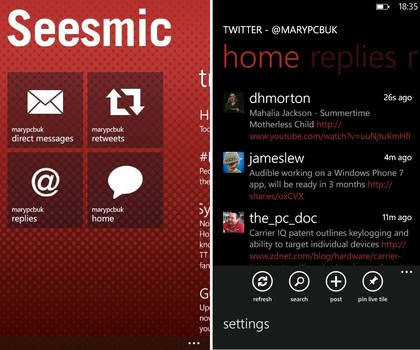 Seesmic is a very useful application which will let you view multiple social networks. You can manage more than one Twitter accounts, your Facebook account and your Salesforce Chatter account. There is also a customizable dashboard which lets you organize the different accounts and search for trending topics.
Evernote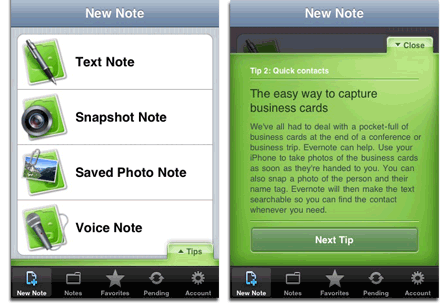 This is an award-winning application that will remember everything that happens in your life. Just add notes, snapshots and recordings to Evernote and it will synchronize from the phone to the web and to the PC. The Windows 7.5 version has better social integration, background synchronization, notebook tags and searches.
Toggle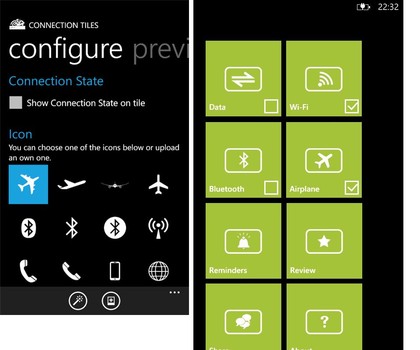 Toggle will let you pin wi-fi, bluetooth, airplane mode and 3G to the start screen. These are actually shortcuts and will let you have direct access to these programs from the start screen itself. Toggle also gives you an option to schedule reminders. As soon as the reminder pops up, you can just tap o it to bring up the corresponding settings.
Photo Crop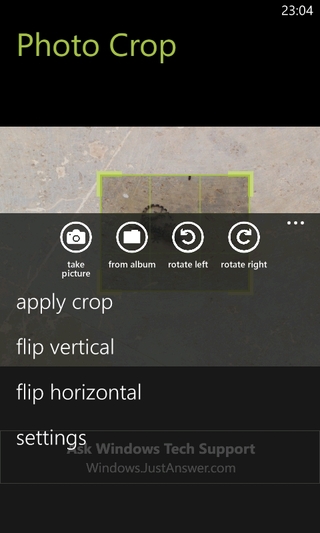 Photo Crop is simple-to-use application that helps you to crop, rotate and flip your photos. The salient features of this free application include the option to crop photos from your album, crop pictures taken on the camera, flip vertical or horizontal and rotate. The new version of Photo Crop has advanced cropping controls which makes it easier and simple to use.
SkyMap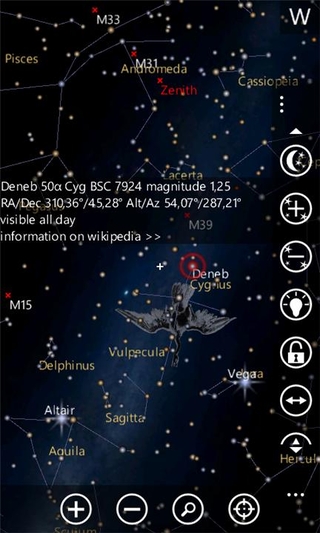 It is an amazing application for your Windows Phone. You just need to point the phone at the sky and you will see the stars and constellations in real time. The SkyMap will show the sky in 3D exposing more than 110000 stars. The application will determine your location automatically and even provides a customizable map. The latest version promises improved zooming experience and the ability to view the sky objects below the horizon.
AutoPanorama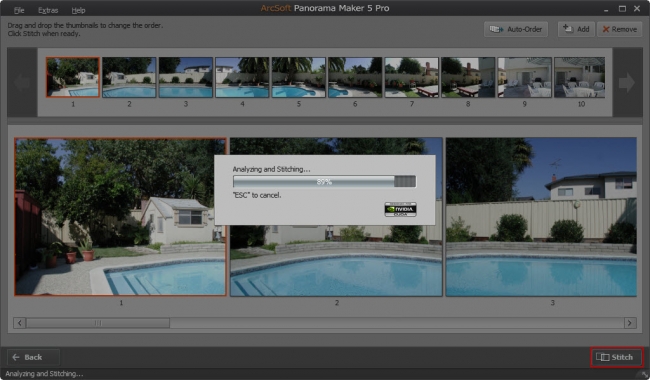 AutoPanorama is one of the important applications of the Mango handset as it stitches the photos together automatically. There is no point in taking photos one after another and aligning them automatically. This application has a five step process. Just capture your images, Click on Stop, check the image and save automatically to the camera roll through Panorama and AutoFix and upload to Facebook.
Pocket Recorder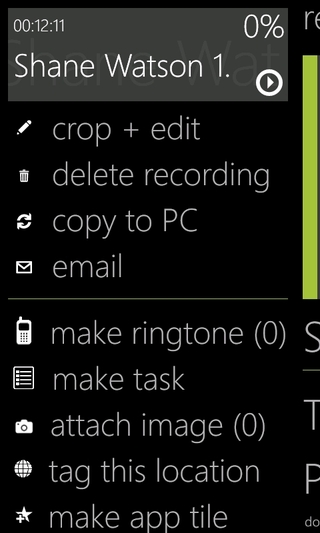 Pocket Recorder application will convert your Windows Phone into a sound recording and editing tool. You can record, process and sync items in a very friendly user interface. You can create ringtones from recordings and pin them as tiles to the start menu. The new version has loads of features like adding recording to the photos, creating Geocoded recordings and also creates dedicated task recordings.