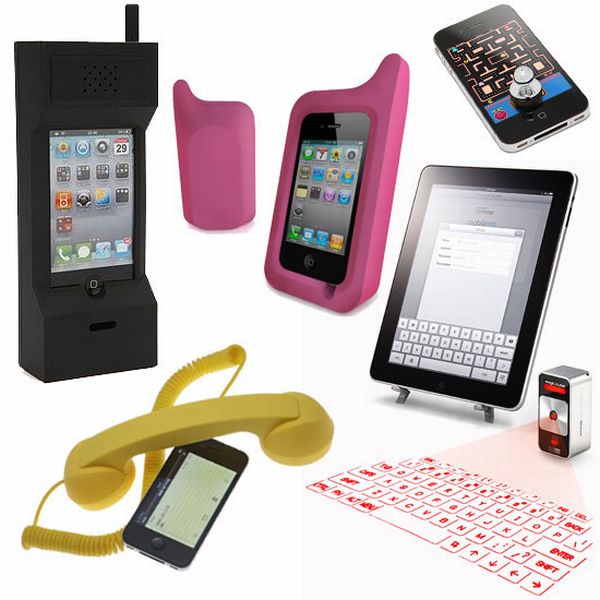 You can make your appearance cool by using certain mobile accessories, which are so wacky that they will definitely help you stand out in the crowd. You can use these accessories cleverly to make a style statement of your own. The market for phone accessories is huge now and selecting the best accessory is quite a tough job. To make your job easy, here is a list of ten wackiest phone accessories for you.
Banana cell phone cover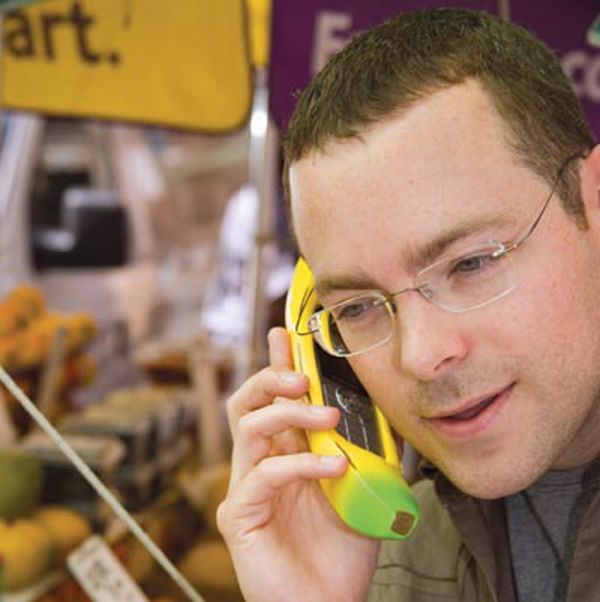 Priced at $9.99, the Banana cell phone cover is manufactured by a California-based firm named CellFoam. This unique cover is available in both small and large sizes and allows the users to keep their phones safe from damage and scratches. This cover comes in two different designs, which means that you can use it with both the flip and candy phones.
HTL Wireless CPC strap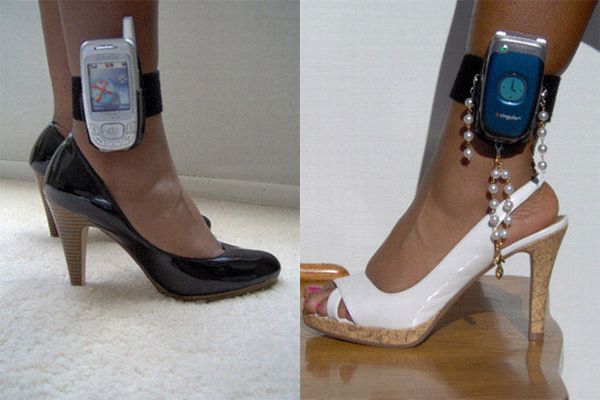 HTL Wireless has designed a cell phone ankle strap named the CPC strap. Priced at $49.99, it seems that ankle strap would become the fad in future. The "Body Loop Strap" used in the CPC strap is both adjustable and removable. This strap would be liked by those fashion conscious people, who find it tacky to wear sport armbands in a suit or to carry their phones in their belt. The user can personalize the strap because it features five jewelry strap loop attachments, which can be used by the user to attach the jewelry or other items of their choice.
Aura sensing phone strap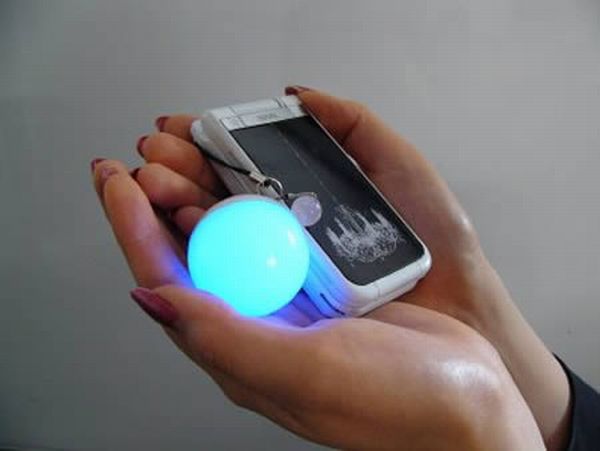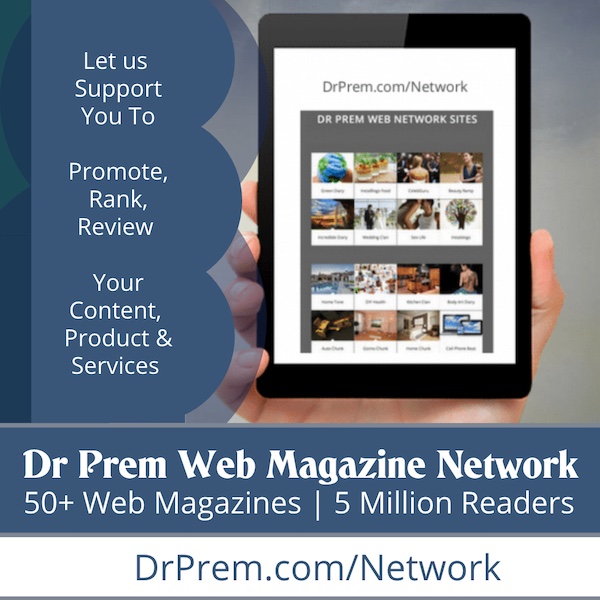 Developed by Solid Alliance, this phone accessory is named "aura tama" strap and it is capable of sensing the aura of the user and changes color as per the energy emitted by the wearer. This strap, which comes fitted with one of three "power stones" namely crystal, amethyst and rose quartz, changes eight different colors.
Backup pal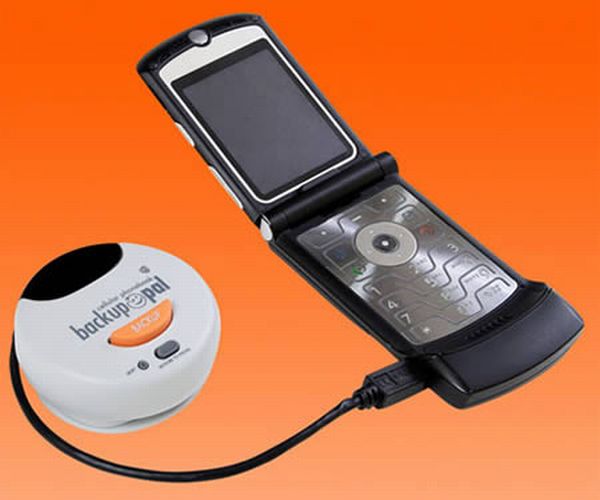 We are slowly getting heavily dependent on modern technology, but the over reliance on technology is not always good. For example, in modern society, we do not care to remember any phone number, because we know that we have number in our cell phone. Have you ever imagined the trouble that you can face if you lose your cell phone? In order to avoid such a situation, we need a back up device and this one is a perfect one for that. All you need to do is connect your cell phone with this gadget and switch it on. It will automatically back up all the contacts.
ThinkGeek Bluetooth retro handset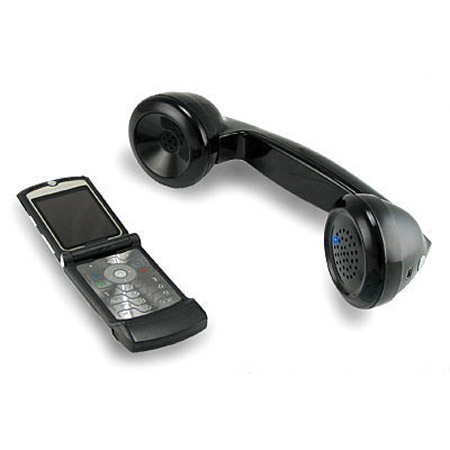 Priced at $34.99, this Bluetooth Retro Handset designed by ThinkGeek is a very useful accessory because it allows the users to converse more comfortably, by helping them to engage in conversation without keeping their mobile phone pressed against their ear. This accessory is compatible with Bluetooth 1/1.1/1.2 phones.
Mobile phone telescope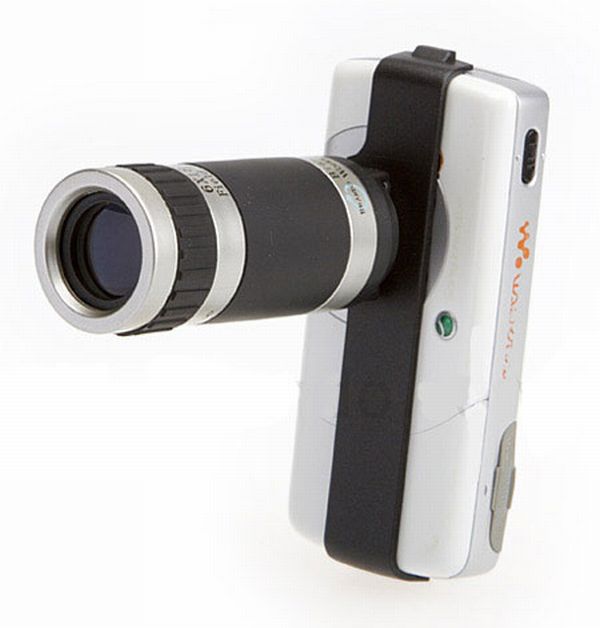 Many of us use our mobile phones to capture images and videos and that is the reason why many companies have started developing apps in camera itself for that usage. One such company is Japan-based Brando, which has developed a mobile phone telescope, which is actually a small telescope that covers the lens of the camera. You can use this telescope to see objects that are pretty far away. This accessory is priced at $19 and is compatible with mobiles manufactured by Samsung, Nokia, Sony Ericsson, and Motorola.
Cell phone voice changer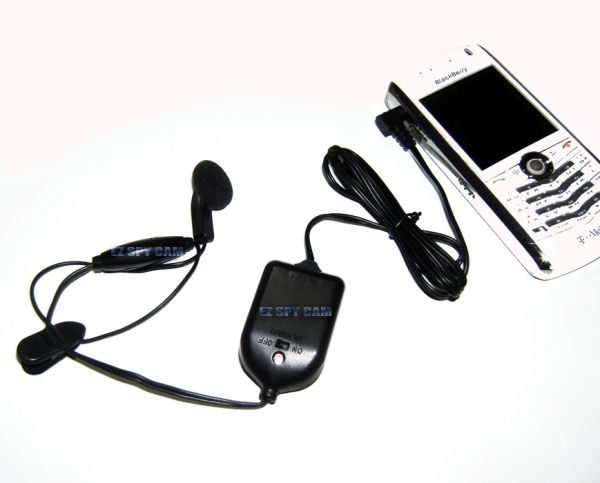 Do you want to teach a lesson to your ex-boyfriend without causing any physical damage? You can do this now by hacking their personal social network account by using cell phone voice changer. This device with an earpiece and microphone allows you to make your call in an unidentifiable voice. The unit is fixed in the earphone jack of the phone and you can make call in four different voices, including Robot, Old Man, Kid, or Duck. Priced at $21.98, a CR1616 button battery powers this accessory.
Wind chime for cell phone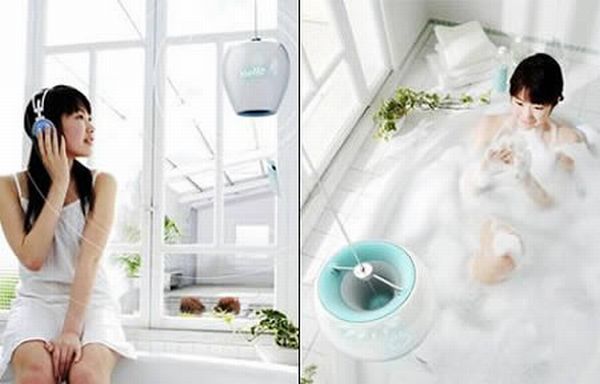 There is no relation between cell phones and wind chimes, but this chime has a relation with mobile phone as it gives a charming ringtone to the user every time he/she receives a call. This accessory is perfect for those who love music.
BlueQ Bluetooth wristband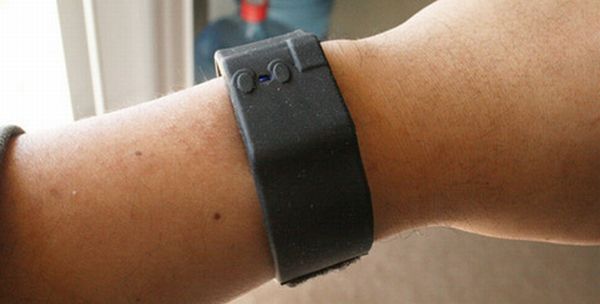 Priced at $39.95, this Bluetooth-enabled wristband is weirder than the USB flash wristbands developed by Imation. This wristband with a range of 30 feet vibrates when the phone receives a call. There are two buttons in this wristband: the C button and the T button. The former is used to switch on this wristband and the latter is used to transfer the incoming call to the phone.
Fonies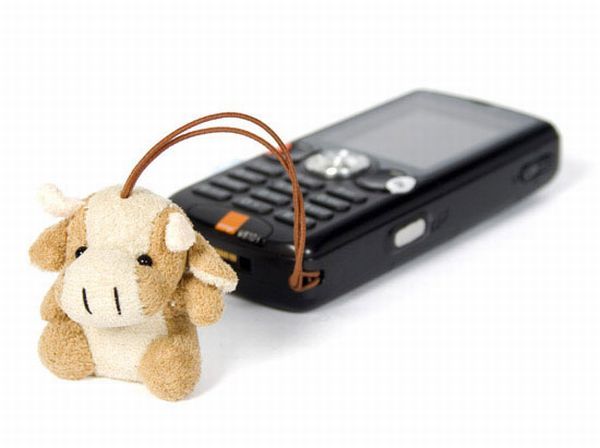 Fonies are screen cleaners developed by Firebox. These fonies are made up of soft materials and do not cause any harm to the screen. They are available in the shape of various animals including bear, cow, monkey, pig, and elephant. Each piece is priced at $7.95.