It often happens that when we buy our new smartphone or tablet, we can't help ourselves from constantly ogling at its fine screen or ethereal design, even when driving. And this hampers the safety. There are some accessories that do contribute to our safety along with an essence of practicality. Car-mount accessories certainly fall under this conscientious category. With these our newly purchased devices stay functionally stationed at a single place inside the car, instead of making its way to our covetous hands. So, without further ado, check out some of these cool yet safe car mount contraptions for that last minute shopping binge.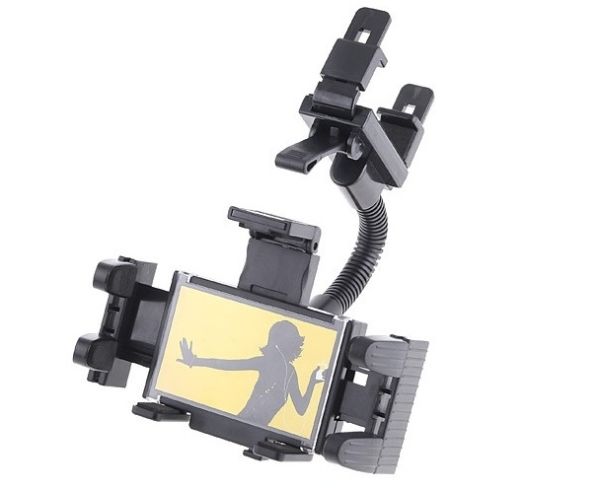 1. Clingo Universal Hands-Free car mount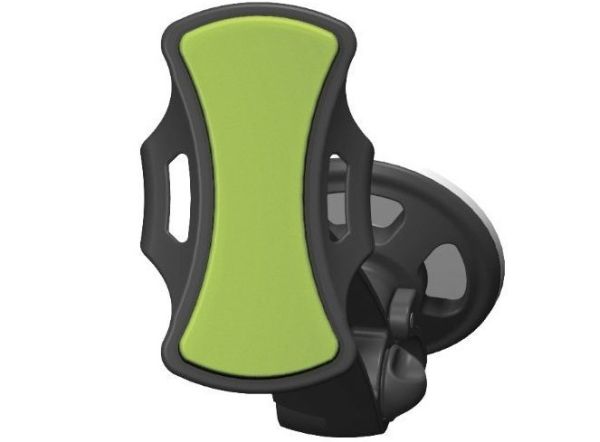 Coming with a ball and socket system for affixing, the Clingo Hands-Free car mount is designed in such a way that the driver has full view of his device, even when he is driving. The contraption incorporates a sticky pad (for the phone to be attached) in the front end. This also helps in convenient GPS navigation.
Price: $20.99
2. Kensington AssistOne Handsfree car device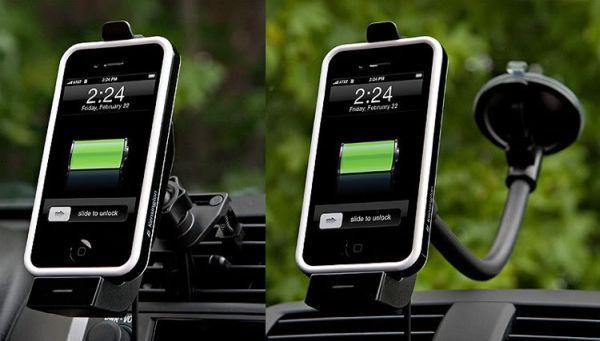 The AssistOne is much more than just a car mount accessory. While it does hold on to your precious phone in full view, this Bluetooth connected device also has a slew of other user oriented features. It includes hands free talking, voice activated controls and sound amplification mechanism for interactive GPS and even Podcast. Finally, the mount also acts as a charger, while discharging all of the above mentioned duties.
Price: $99.99
3. iGrip Custom Fit Sturdy Swivel Mount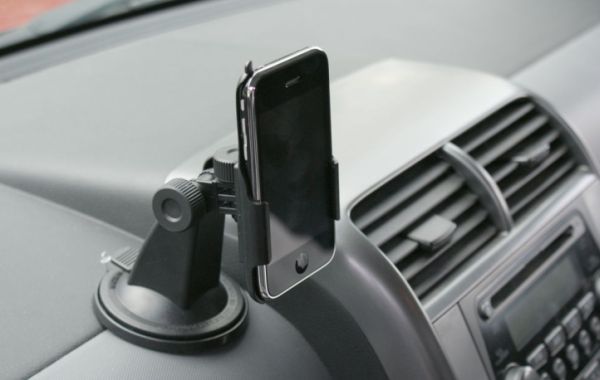 The iGrip Custom Fit has an adjustable swivel neck mount, along with an easy adhesive suction cup for stringent affixing. The iPhone can be hitched up to a detachable sled, while the accessory can be mounted on the dashboard for a sturdy grip. The design also allows you to tighten your phone, though no landscape orientation is offered.
Price: $19.95
4. TomTom car kit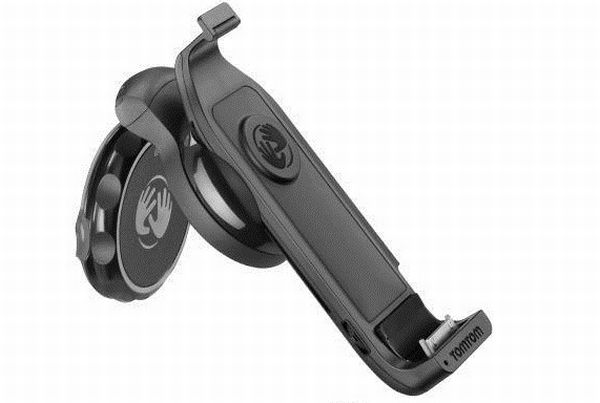 The flexible TomTom Car Kit has that minimalist flair to go along with its slew of attributes. The rubber overlaid device features Bluetooth connection for its GPS receiver and hands free functionality of the iPhone. On the other hand, it also encompasses a charging dock, along with a cradle that can slide length ways (for landscape mode).
Price: $119.95 for iPhone and $99.95 for iPod touch
5. Magellan Premium car kit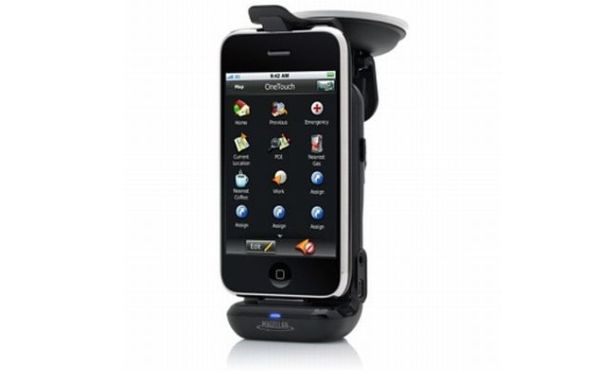 Another one of those contraptions with a swivel mount, the Magellan Premium Car Kit comes infused with Navigon GPS navigation apps. The software element compliments the mount without any requirement for data connection, while its ergonomic design allows for a full view of your darling iPhone.
Price: $129.99
6. EXOGEAR exomount universal car mount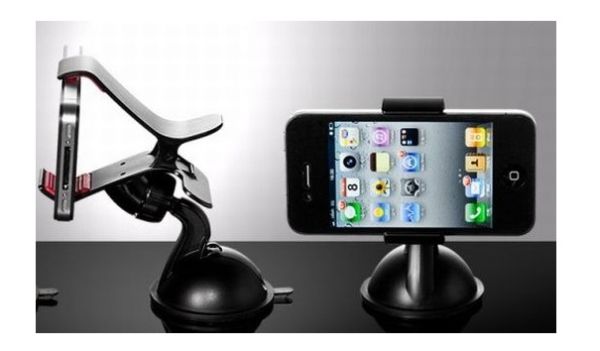 Exhibiting a rather unique design, the EXOGEAR exomount car mount holds on to your iPhone with its sturdy yet soft rubberized jaws (of plastic clips). The product has been created for mobile devices ranging up to 5 inches in dimension. The mount works well with any flat surface, while according to some sources, it can even cling on to smaller tablets.
Price: $13.96
7. Multifunction 360° Car Mount Holder Stand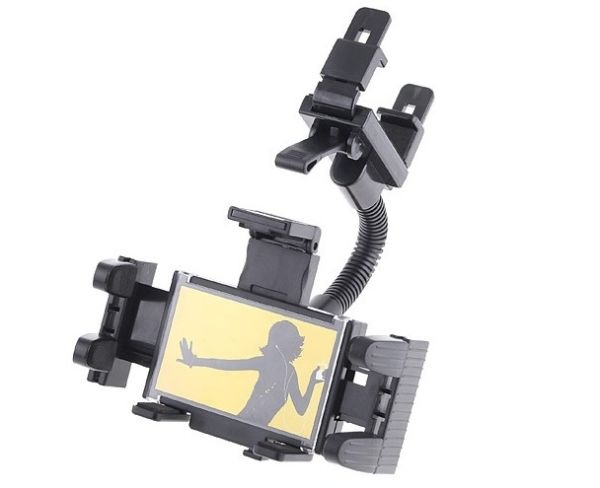 Looking like some high tech gadget taken right out of the university Physics lab, the Multifunction 360 degrees Car Mount Holder Stand has been envisaged to easily fit the rear view mirror of your automobile. As the name suggests, the bearing allows for a 360 degree rotation, thus accentuating upon its degree of flexibility in usage.
Price: $8.86
8. Satechi CR-3600 car holder mount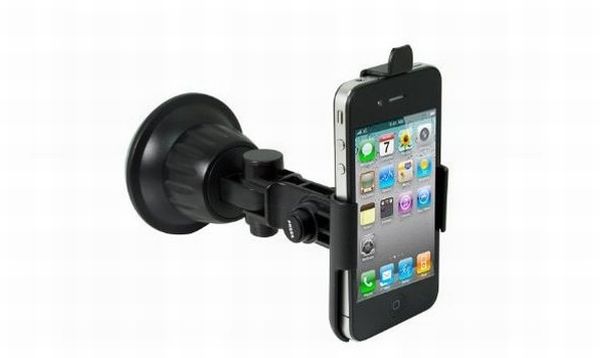 The Satechi CR-3600 has a sturdy screw type mount with an adjustable pivotal attribute that allows for 180 degree motion, both vertically and horizontally. The design allows a full view from the perspective of the user, while the product can be used for various models other than iPhone like Blackberry, Samsung, HTC, EVO and DROID.
Price: $27.99
9. Dexim DCA215 Audio Line Cable car mount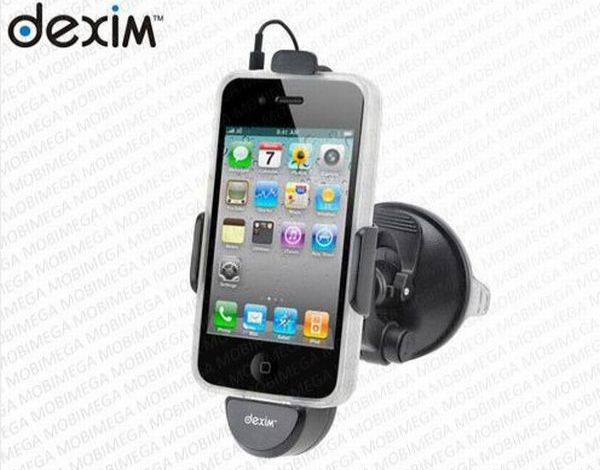 Ergonomically compact in its demeanor, the Dexim DCA215 Audio Line Cable Car Mount can also charge your device, while holding onto it steadfastly. Compatible with Apple's iPhone 4G, iPhone 3GS and iPhone 3G, the design makes use of suction cup mount, along with a positioning arm and holder. Moreover, it also allows you to play music from your iPhone through the car stereo by an auxiliary cable.
Price: $54.90
10. MUVIT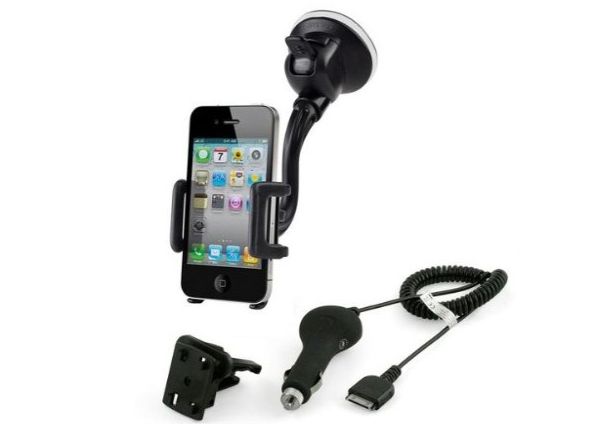 Another contraption that makes use of the suction cup mechanism, the MUVIT conception incorporates a gooseneck mount along with an air vent mount and a cigar-lighter charger. The device (i.e., the iPhone) can be attached to the kit in vertical and horizontal positions, facilitating both landscape and portrait mode.
Price: $37