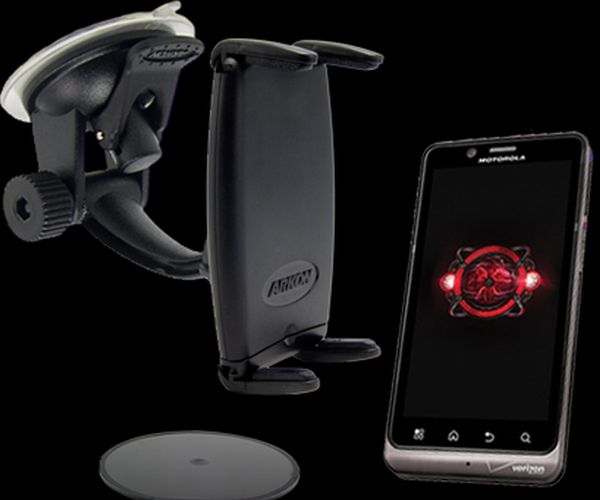 Many new accessories are coming up as car mounts and they can be pretty expensive when you think about the cost of a phone itself, not to mention accessories. However, it is imperative to protect your BlackBerry from damage as you drive around in the car. Here is a list of some really nice car mount accessories for your phone.
Universal car air vent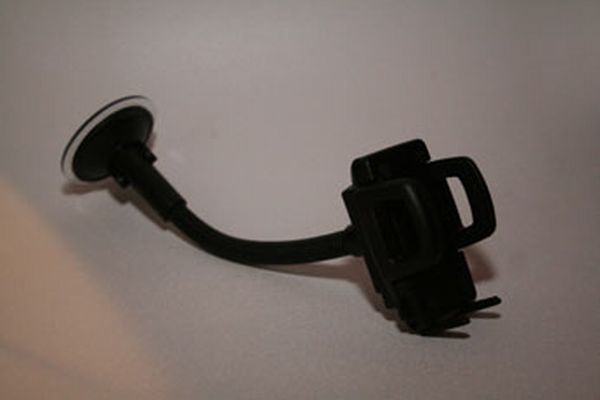 This hands free air vent mount makes it easier to keep your attention on the road even as you glance at the Sat Nav. There is ultimate adjustability for proper viewing angles as it has a ball and socket joint pivoting arm. Your Sat Nav is held securely by the Zuuma sticky pad and is easy to install. It is also compatible with Apple iPhone and priced at $2.5 to $3.5 per piece.
Arkon weighted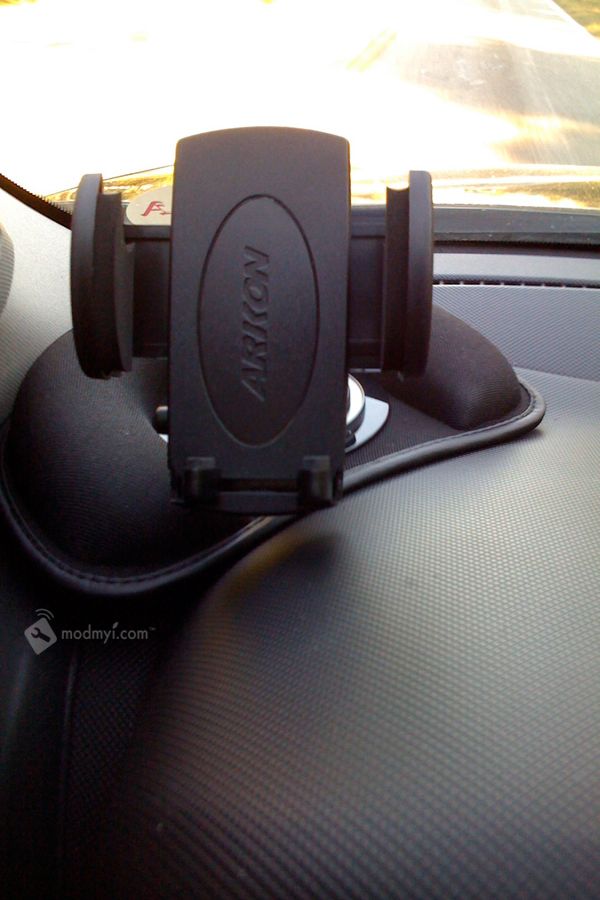 This is a safety design with a loop sewn into the back of the weighted dash mount with a plastic hook up for your dash. Users can then connect the hook with the loop for added stability though not required. It comes with a universal mobile phone cradle, travel mount mini windshield mount, friction style dash mount, alcohol cleaning pad and optional adhesive safety hook. It is priced at $29.95.
Arkon CM910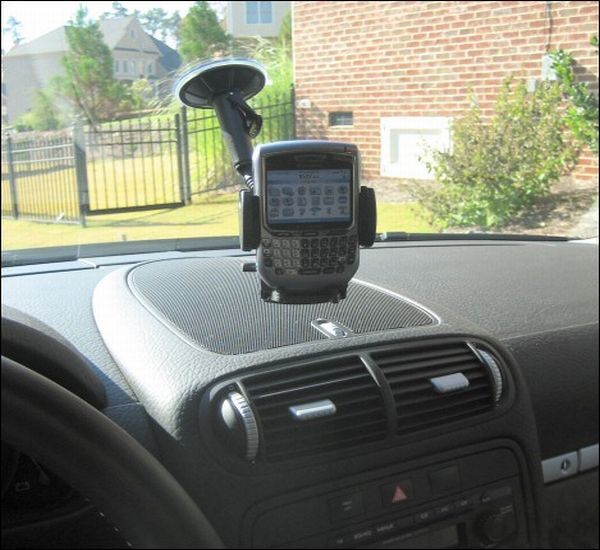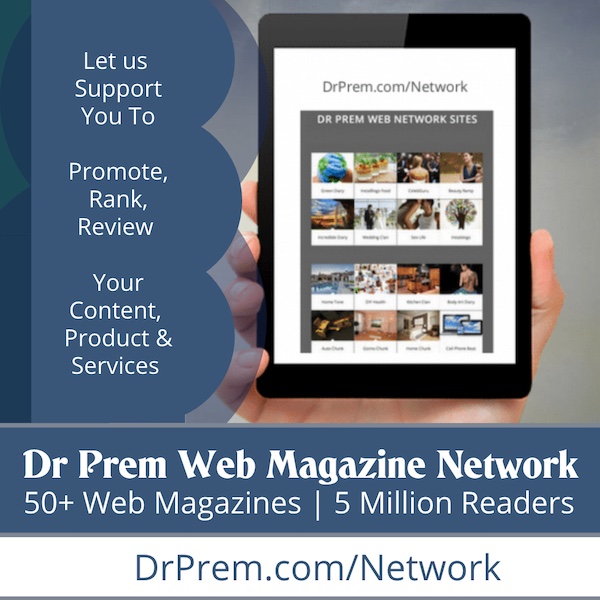 It is easy to install and comes with maximum flexibility of three mounting solutions, which includes locking vent clips, dash adhesive disc and windshield suction cup. It also has vent mount assembly, BlackBerry cradle, alcohol pad and windshield mount pedestal. It is priced at $29.95.
BlackBerry visor mount speakerphone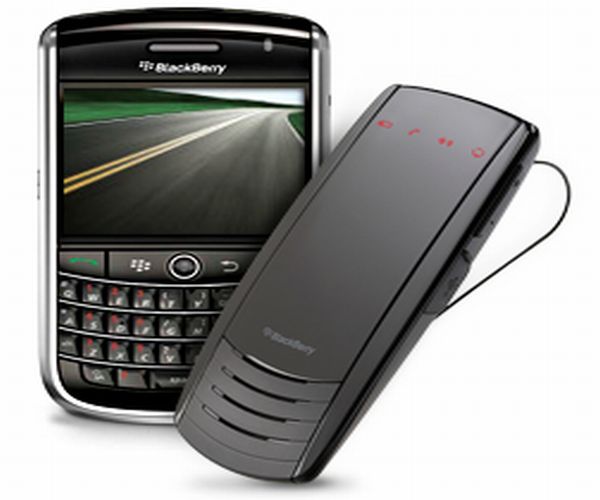 It has a slim design and conveniently mounts on the car's visor and stays out of the way. It works with GPS Mapping Apps by giving you turn by turn directions even as the music plays in the background. You can enjoy the sound quality of your phone calls through your FM stereo car system with the Bluetooth and FM connectivity. You can also concentrate on driving with hands free voice activated dialing. It pairs via Bluetooth with most mobile phones and is priced at $48.43..
Air vent mount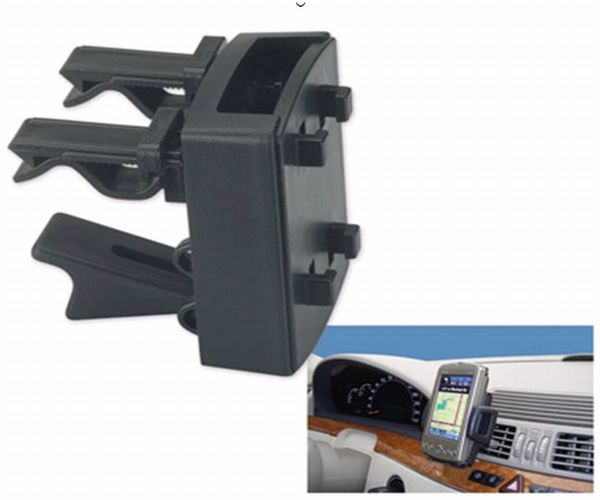 It features a ball and socket mechanism in the pedestal that rotates the device and locks into place for the perfect viewing position. This is easily removable as well without damaging the air vents in the car. There is a custom fit cradle which is attached to the adjustable air vent mount by Amzer. This is then secured to the horizontal air vents for easy viewing. It is priced at $16.95
Cigarette lighter mount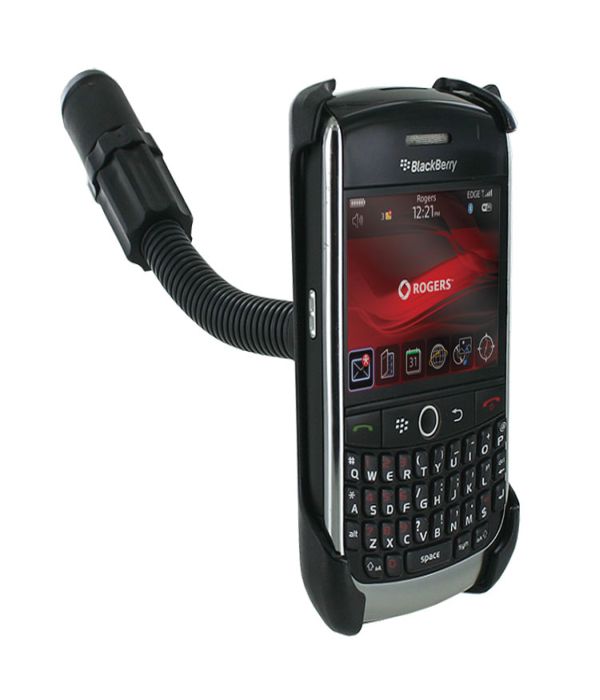 This can easily be installed and removed and is a combined lighter mount with a flexible neck and holder. It can easily plug into a 12 volt power receptacle or cigarette lighter and with a clockwise turn it tightens up instantly. To optimize viewing, the neck with a flexible aluminum can be adjusted. It moves in and out with a single push of a button and its padded sides protect the phone.
Clingo universal vent mount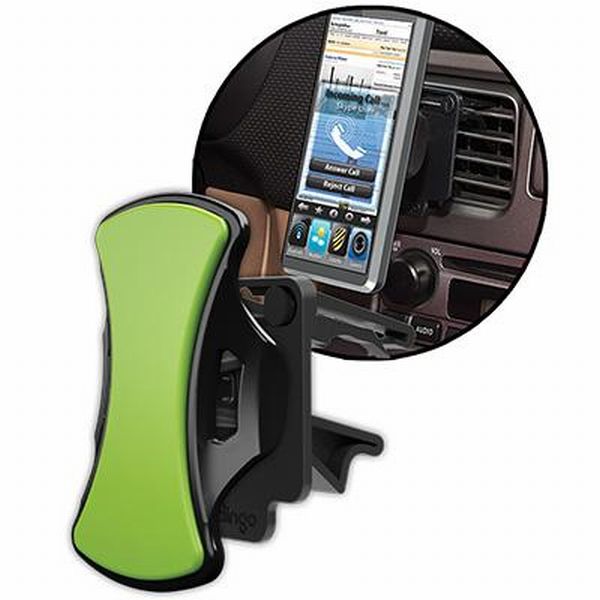 This provides an infinite adjustability for proper viewing angles of your phone in its cradle which has a pivoting arm with a ball and socket joint. You can remove the phone without leaving behind any residue. Your phone sticks securely to the clingo even as you drive and can even be mounted without a protective shell case. It is easy to install and is hands free all the way. It is priced at $18.95.
Arkon slim grip travel mount deluxe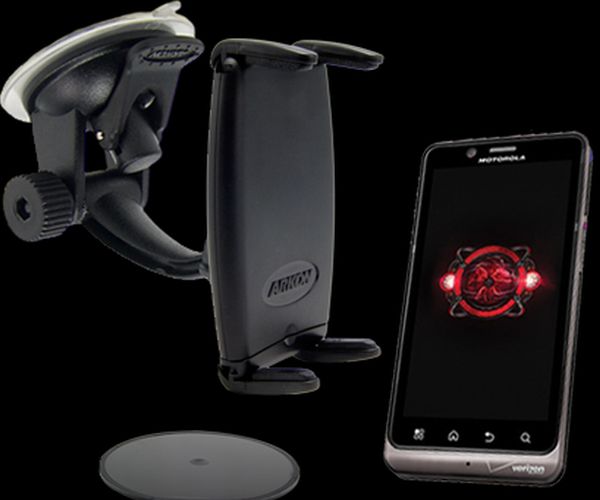 This works with any smartphone even with a case and is a versatile, low profile car mount. It allows a 360 degree rotating position with adjustable support legs and comes with the Arkon windshield mount, 3M dashboard mounting disc and a universal smartphone holder.
BlackBerry Bold 9700, 9780 car mount

This is designed to hold the BlackBerry 9700 and conveniently mounts to the windshield with the locking suction cup. It is stable and easy to install with a 6 inch flexible goose neck shaft for a steady view. It can also be used as a GPS or for watching movies. It is also compatible with BlackBerry 9780 Bold. It is priced at $19.95.
Compatible car mount holder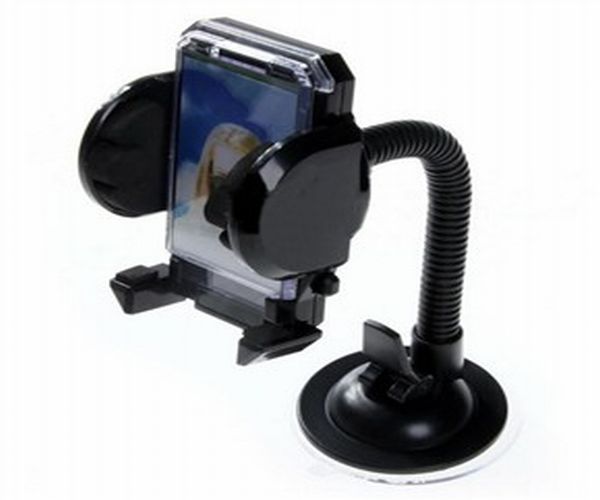 It has a flexible arm which adjusts to firmly hold the device in place and you can even adjust its flexible goose neck any which way. It has an easy installation with the suction cup, gives a 360 degree viewing and is compatible with iPhone, iPod, MP4 players, BlackBerry, GPS devices and others. It has high quality performance and is priced at $25.65.