Smartphone applications are meant for making your life easier. However, you may not find enough applications at your iPhone app store right now. But there are numerous of them that can really make your life more interesting. Many of them can be downloaded for free as well. If you are interested in knowing about the applications or intend to use some of these, here is a list of most useful applications for your Smartphone.
1. Shazam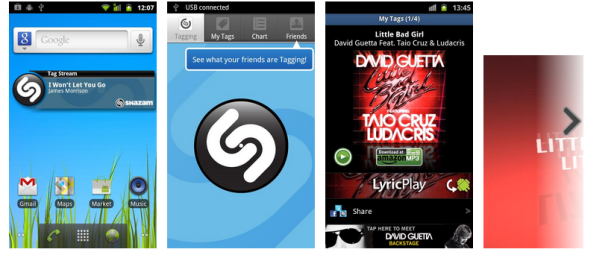 If you wish to hear a song that you do not know, Shazam is there for you. It identifies it for you instantly for free and as many times as you wish. The best thing is that there are no monthly limits; you can use it as many times as you wish. It is the fastest and easiest way to know more about music. Apart from hearing the songs, you can do a lot more things with it such as tag the song, learn the lyrics, watch YouTube videos and many more.
2. Nissan LEAF Smartphone App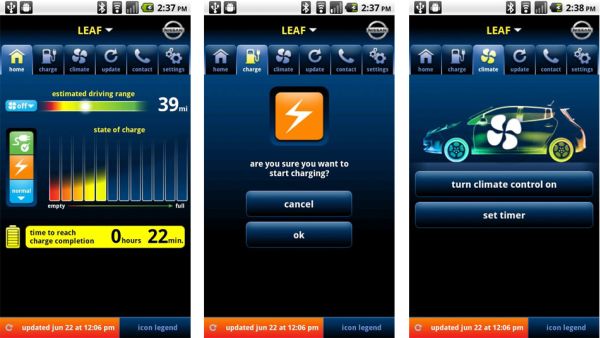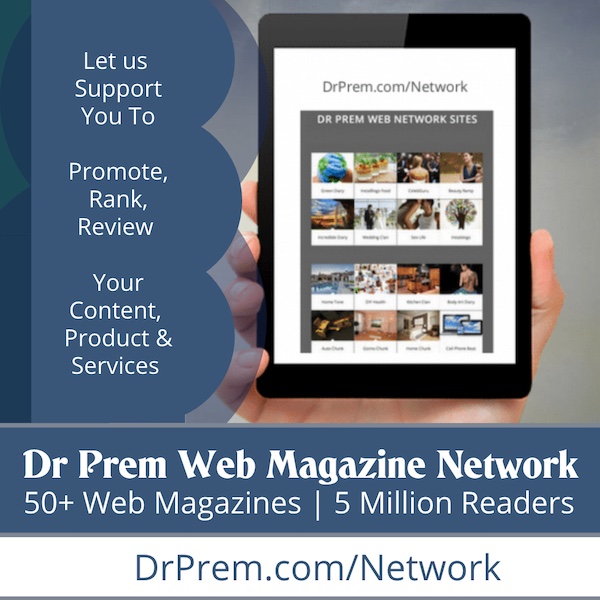 This application allows the users to have direct contact with the vehicle they use every time. The application can be used by Android operating systems and even on BlackBerry. The application uses the latest technology to control and manage the electric vehicles. You will be able to begin charging, check battery charge, check whether the charging is completed, see the driving time and control the climate inside.
3. Army Strong Stories
The application allows the new recruits to know more about the people serving in the army. It helps to keep them connected to each other, family and friends. You can read the latest blogs posted, post new videos and stories, comment on the posts and share them on Twitter and Facebook.
4. Your Heineken Passport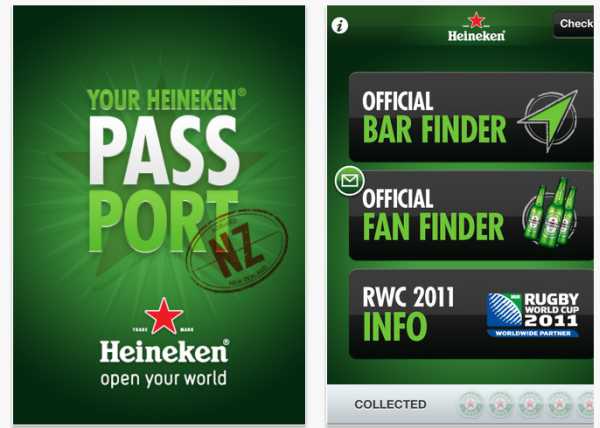 If you are a rugby lover, this application is for you. You can use it for knowing various things about Rugby World Cup 2011. The application can help you to find the best bars in the area, get directions, link to Facebook and check in. You will also get updates on the games and favorite teams.
5. Evernote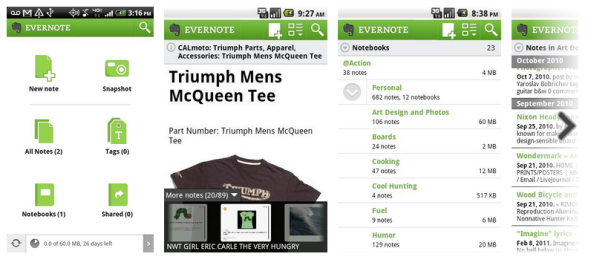 Turn your phone into another brain of yours. The application is a free and easy-to-use. It helps to remember about all the devices you are using. You can actually improve your productivity by staying organized with it. It helps you to capture photos, take notes, create to-do lists, make the notes searchable, record voice reminders and also share the notes with others. The best thing is that you can sync, add, share and access files in Word, PDF, PowerPoint and Excel.
6. Vlingo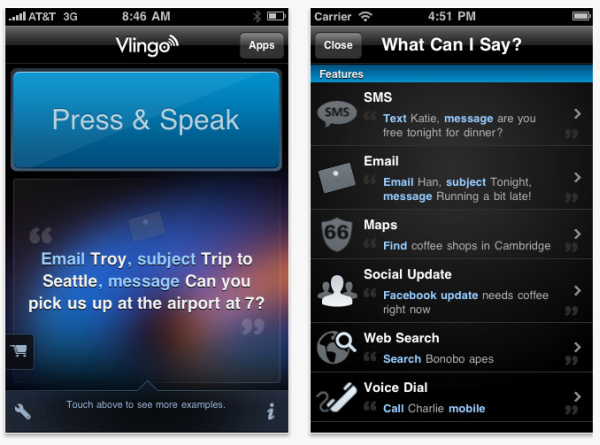 If you are looking for an application that functions like Siri, then choose this one. It is much more than the Siri Assistant because it lets you to integrate your Twitter and Facebook accounts. Email and SMS is completely free too. All you have to do is speak to Vlingo. It gets everything done easily and quickly. In short, it will do whatever you tell it.
7. Voice Secretary Lite
If you have the habit of preparing your to-do list, then the Voice Secretary application can help you to set reminders for your unique schedules. You can record the reminders in your own voice too. Save a lot of time by using this assistant. All you have to do is turn the application on and tell your time and schedule. It will give you reminders effectively even when it is closed.
8. Trapster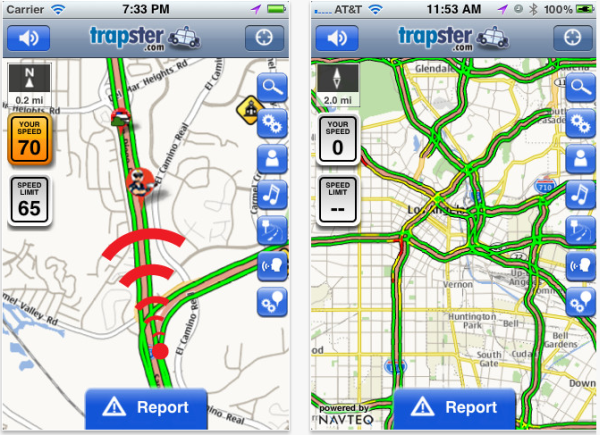 This application is for the driving community. It helps you to get alerts about the red lights, speed traps, cameras, road hazards and many more. You can always be aware of the speed of your vehicle by using the real time speedometer that is paired with speed limit display. It can help you to find new routes and to any location you want. It has privacy and iPod controls as well.
9. Google+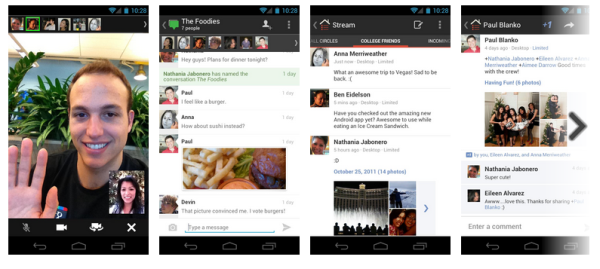 Sharing your thoughts with your friends and family is the biggest satisfaction one can get. If you are interested in spending your time in an interesting manner use this application and get connected to others. You can meet many new people or find out what your dear ones are up to. Uploading is instant, messenger is pretty fast and video chatting is also possible.
10. Adobe Photoshop Express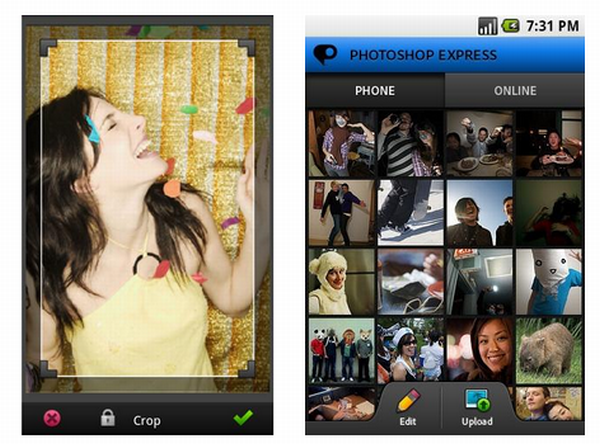 Sharing and editing photos is possible from any place you are. You can access them through Photoshop.com and perform these functions whenever you choose. All you have to do is touch to rotate, crop, add color or make other adjustments. The photos can be shared with your family and friends by having a free Photoshop.com account. SD card is required for functioning.