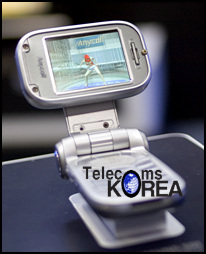 Samsung has just launched a new stereoscopic phone with an unusually high resolution. The phone has a new AMOLED display that gives the phone a great 3D resolution.
The display uses active matrix organic light emitting diodes for this exceptional resolution.
If everything goes well then this swiveling device will hit the markets in the second half of 2007.
via: engadgetmobile