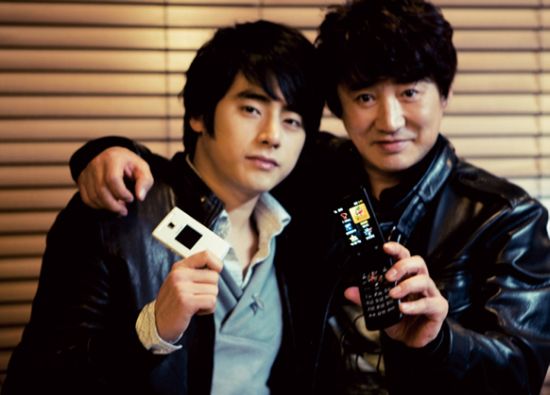 Target Customers: Active Seniors.
With all the emphasis on slim and multimedia-rich cellphones, Samsung is now targeting a different group with the Anycall Origin (aka SCH-W690). This is not another usual phone that targets the older folks as it comes with more than a few features. To be very specific, the Anycall Origin is targeted at the active seniors who are interested in up-to-date IT equipments. Anyway, after seeing the spec sheet, you will find that the phone is not just for active seniors, but everyone.
Technical Specifications: A 2.6-inch 240 x 320 internal AMOLED display, 1.5-inch external OLED display, 2-megapixel camera, FM radio, 8GB internal memory, GPS navigation, and E-wallet functionality, GSM/HSDPA connectivity, MP3 playback, Bluetooth.
Pricing & Availability: The Samsung Anycall Origin is available in Korean market for around 600,000(KRW).