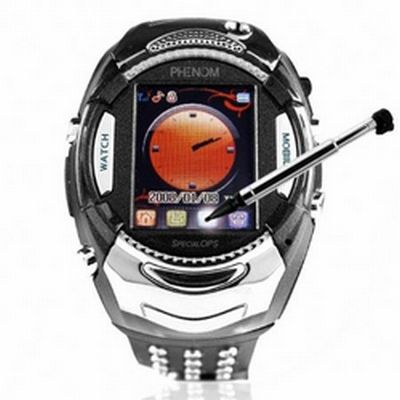 Innovation touches newer horizons with Phenom's each new offering and it does the same this time. With wristphones being in vogue at the moment, its hottest introduction of the Watch Phone™ carries sure advantage over others in the league. I believe this watchphone is a must-have for all gadget freaks.
Technical Specifications: It's an all in one unlocked GSM cell phone, an mp3 and mp4 player, a digital and video camera. This lovable gadget comes equipped with a 2GB memory, a touch screen, built in bluetooth, USB port and speaker phone.
Pricing & Availability: Starting at just $195, it's not very expensive if you take into account its looks and features.