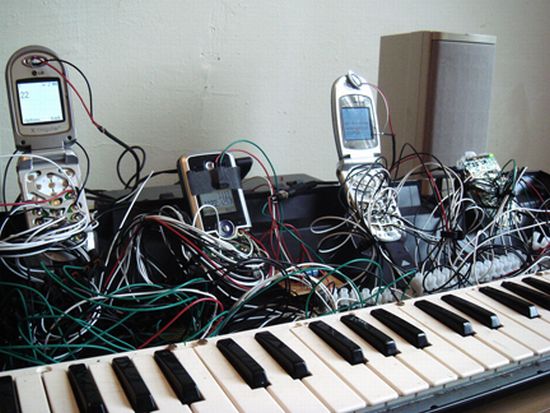 Ok so here's a hack that would make absolutely no sense to anyone in their right minds. Apparently this guy had a spare good-for-nothing-else piano keyboard and a bunch of old cellphones lying around and since I'm guessing he had nothing better to do with all the spare time his lack of a life granted him, he decided to hack them all together and create a smart new way to dial numbers using an elaborate and messy mechanism.

We really cannot explain why but this hack allows you to dial numbers using the piano keys. Of course each note corresponds to a different number on each of the cellphones which technically leads us to the possibility of coming up with a number that can also double up as a great piece of music.
But since most numbers weren't designed to be musically harmonious, you just end up with a whole lot of senseless notes flying around. Watch the video below to understand the nuisance of it all.
Source: Zedo Max