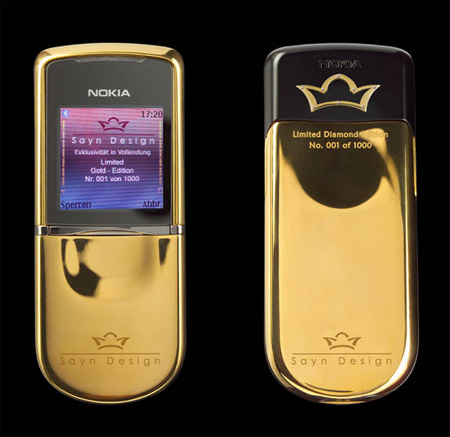 How much money can you spent on a phone it will be depend on your financial status but just in case if you are uber-rich or have $3450 in your account you can have Nokia's 8800 Sirocco Diamond edition.
Named after a powerful desert wind that blows in Sahara this is a limited edition opportunity as only 1000 units will be made.
It has been designed by Sayn Design in Germany (when did Germans started making art).
Its features include a 2 megapixel camera with 100 MB internal memory.
The cover is made of high gloss steal and 24 carat Gold and weighs 139g. The dimensions of this Phone are 107 x 45 x 16.5 mm and display is 256K TFT with resolution of 208x 208.
The phone is compatible to Bluetooth, Java, MP3 player and GPRS. It's a Triband GSM and is available on eBay.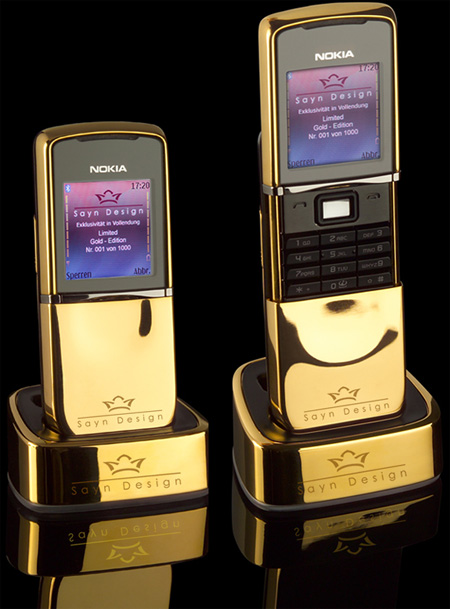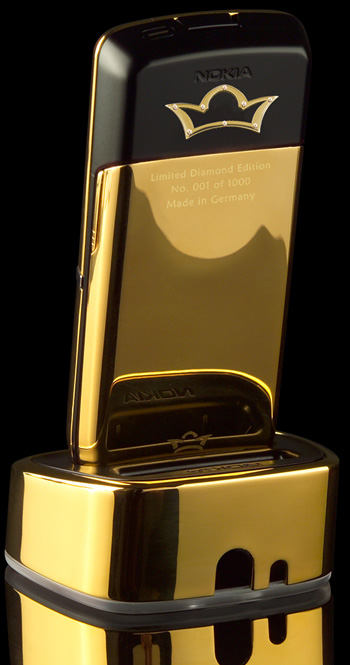 Via: Slashphone