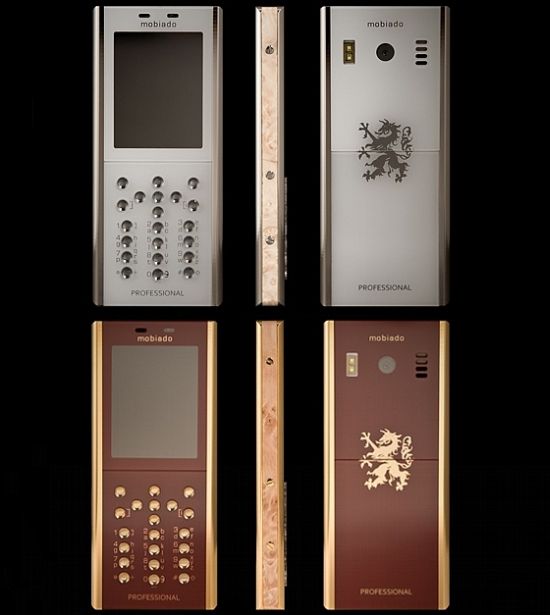 Target Customers: Luxury handset lovers.
Mobiado, the CNC machined luxury mobile phone maker has added four, new luxury handsets to its ever-growing collection. The first two, named Professional 105 EM White and Professional 105 EM Red, are part of the company's Professional 105 EM Special Edition series. These two are made from the finest of materials like maple burl wood, titanium, sapphire crystal and 24K gold. Both feature patent-pending hidden sliding battery cover mechanism. The cherry on the cake is that the battery cover is made from a single piece of sapphire crystal. The other two, dubbed Professional 105 EM CLB Black and Professional 105 EM CLB Silver, share the same specs, but differ in design.
Technical Specifications: Quad band GSM/EGSM, dual band WCDMA, 2-inch display, 2-megapixel camera with video recording , Music and video player, Bluetooth, Micro USB, 1GB+ internal memory.
Pricing & Availability: No word on release date and pricing for now.
via UnwiredView / Mobiado News