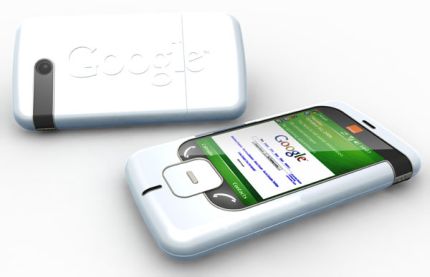 Google's phone seems to be one of the most awaited phones of this decade. Valleywag knows this for sure that Google would not develop the hardware for their baby – the Google phone! We are quite sure of this fact that their software, such as the 'Mobile Google' operating system for the same, would definitely show compatibility throughout.
After spending some hefty amounts on their phone, the report has it that Google is eyeing upon American and European cellphone operators. Anian, quoted that the researchers at Google have incorporated a Taiwanese High Tech Computer that would in fact help them develop their most awaited Linux based phone.
The report also acknowledged that Google would join hands with T-Mobile, their US partner, and France Telecom's Orange, for shelling out their sets. Google seems destined to sign up a deal with U.S. wireless services, AT&T Inc and Verizon Wireless for carrying out the sales part.
In Europe, T-Mobile and Vodafone have incorporated the Google web search feature in their phones, and this has in fact made them quite popular in that part of the continent. However, Google might not employ their Google web search feature into this phone, as the revenues they earn online are rocketing sky high.
Mark Siegel, from AT&T threw some light on this issue –
We talk to a lot of different companies and we're not going to comment on our discussions with any of them.
To this Google commented that –
We are partnering with carriers, manufacturers, and content providers around the world.
Sprint Nextel Corp. has plans to uphold a new wireless network that would very well support this web search feature. 'Google' is also consulting some industry giants like LG to make their prototype a breakthrough.
Yankee Group has taken up some serious steps to measure the industry revenue changes that would show a turnover from $US275 million to $US2.2 billion in 2010.
Image: [ T3]
Via: Theage