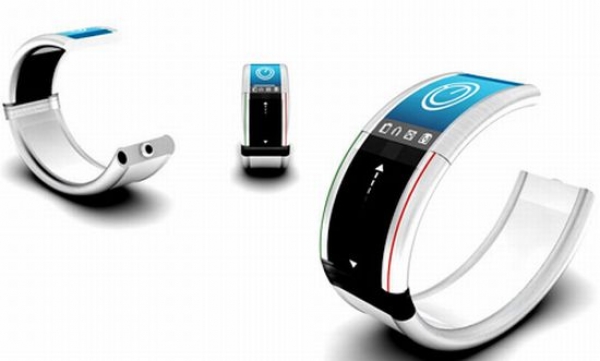 Today the world runs on the wheels of fashion and technology. A person with a bluetooth -studded ear and a smartphone clasped hand is a common sight. When the cellphone has made such a universal presence, why not convert it into a fashion statement?
Behold these trendy yet totally functional cell phone accessories that lend a chic yet clever look to you and your mobile.
Sparkle and shine with your earphones fine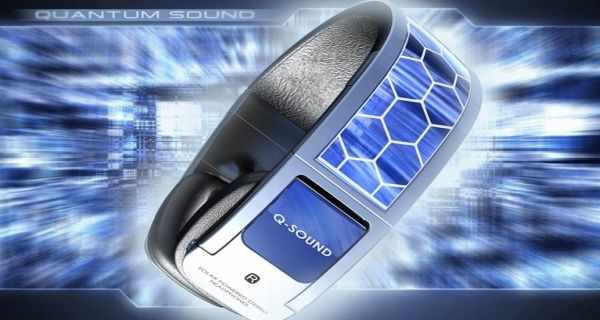 This dazzling, diamante-look earphone dream, aptly christened Q-Sound, has been designed by Shepeleff Stephen from Romania.The solar-powered Bluetooth headphones look like a headband on-ear headband .With solar power, these classy earphones have made the energy efficiency and time limit ( experienced with other normal earphones) redundant.
Q-Sound, though fabricated in plastic has a satin-silver exterior, aptly complemented by the ultramarine radiance of the solar cells embedded on the cover and headband piece. This futuristic gadget is given a new dimension by the heagonal pattern onits exterior.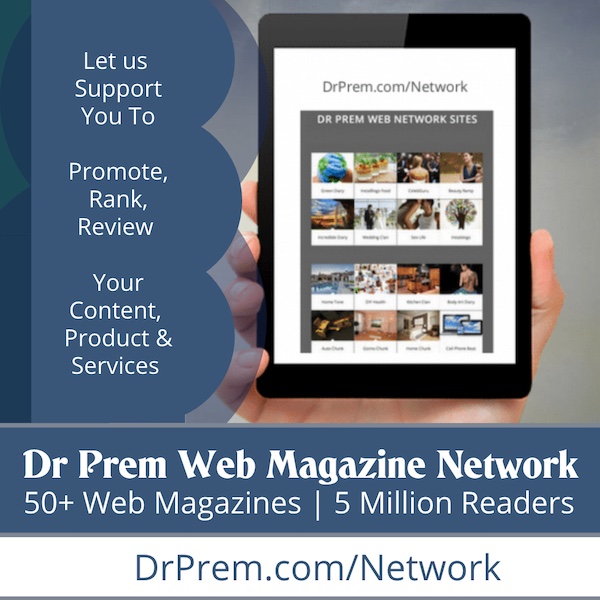 For any fashion buff, this hi-tech gadget is a must.
Swap your bracelet for this strap-up phone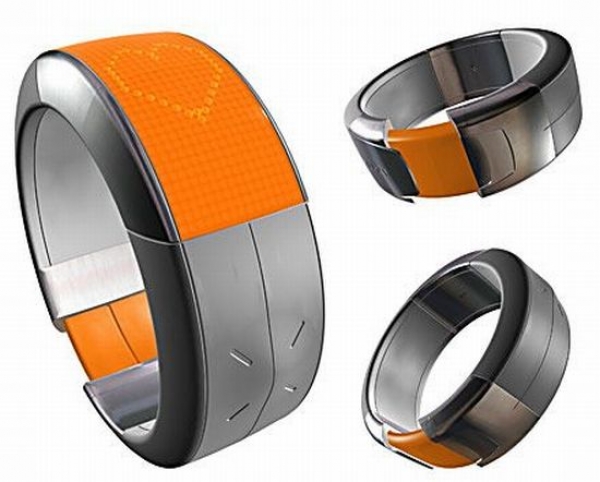 A brain-child of Nokia, this strap-up phone, worn on the wrist, enables you to keep in touch with friends and folks without lugging a cumbersome cellphone along. However, this compact gadget is not a total cellphone as it does not facilitate voice calls or text messages.Yet predefined messages activated by your hand movements enable you to access your friends. So reach out to people by triggering your strap-phone without interrupting your dance or party.
Yet to hit the stands, this strap-up phone is eagerly awaited.
Enchanting e-mobile bracelet: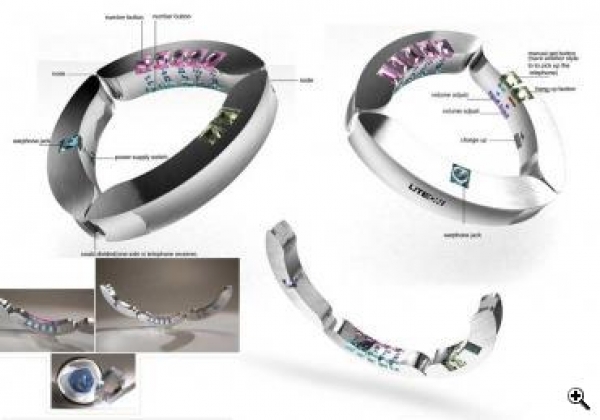 This novel cellphone accessory called e-mobile doubles up as a trendy looking bracelet. Its unique design enables us to open it and attend a call , upon sensing its vibration on receiving a call or message.
The only lacuna is the lack of a screen to display the number dialed or received.
Dial with The Dial: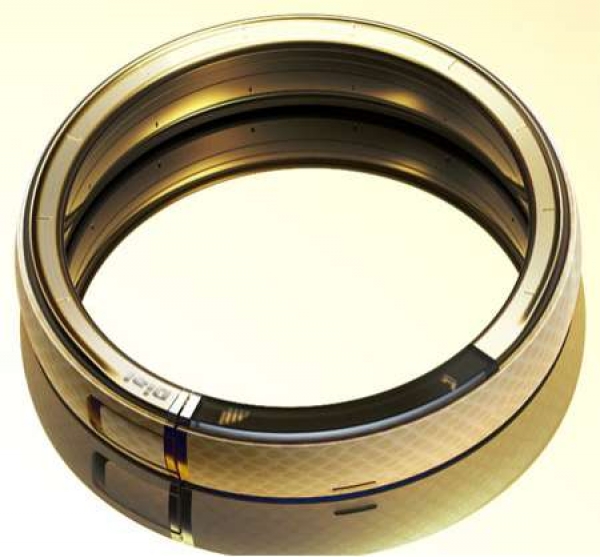 With great functionality, this mobile phone cum bracelet designed by Jung Dae Hoon , is aptly named " The Dial".
Unfasten its strap and behold the numbers displayed from interior holes.Also incorporated into this sleek sensation are sensors which respond to numbers dialled.
Chatter on with your color ring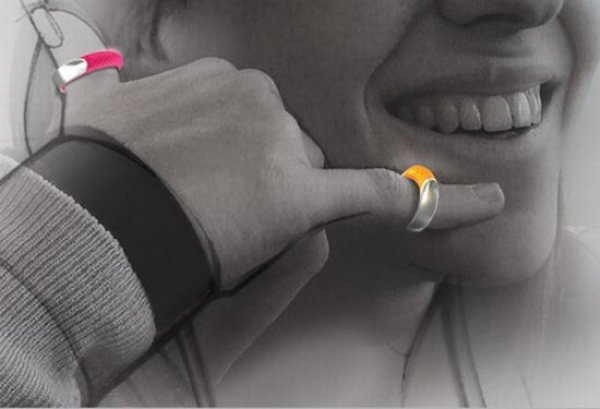 Who wouldn't love to wear a finger-ring and that too, one which doubles up as a cellphone accessory. Adorn a color ring designed by BCK on your thumb and middle finger and watch them function as a hand set and mike, connected wirelessly to your mobile.
Now chatter on with these colored rings which are both functional and fashionable.
Slide a Samsung Phone Bracelet on your arm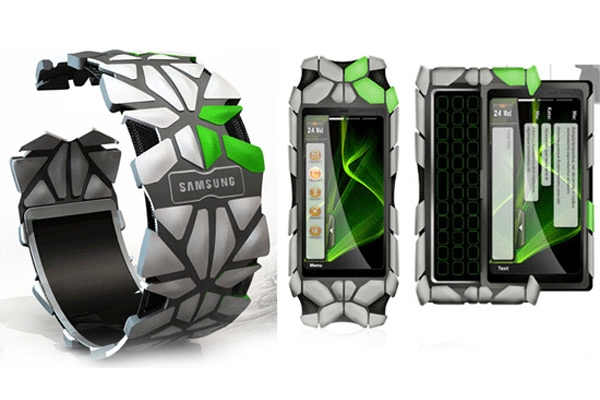 Ideal for athletes, adventurers ,sportspersons, tech-buffs and gadget-freaks, this Samsung phone Bracelet looks rugged and ready for mobile communication.
Using a tactile keypad with a split pad design and an OLED touchscreen display, even YouTube and Gtalk can be accessed through this bracelet designed by Eric Campbell.
Take on this Thrifty Watch-Phone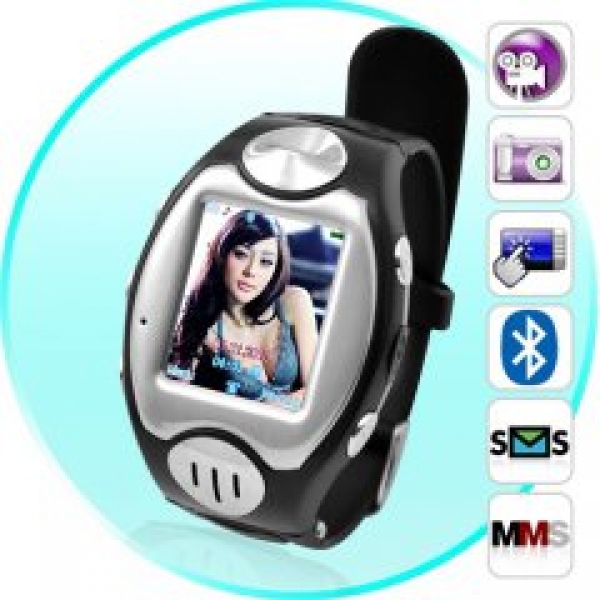 A thrifty watch phone is a quad band GSM unlocked phone operating at 850MHz, 900MHz, 1800MHz, 1900MHz frequencies, that can be used from anywhere across the world. This Watch Phone is the latest in the market integrating all the functions of a modern cell phone with a convenient wrist watch at a fraction of the price!
Complete with Quad Band,GSM and Broadband connectivity, this thrifty watch-phone features a clear and accurate touch screen LCD displaywhich allows for quick dialing easy and menu navigation .You don't even have use the included stylus, just use your fingers!
This Watch, cell phone, MP3 player, video camera, media player, and PDA – all-in-one gadget comes at an affordable price of $81.82 .
Embellish your finger with Sony ring phone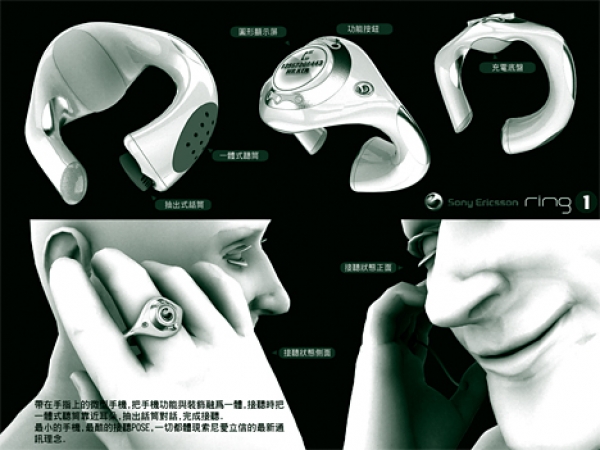 Shaped like a ring and functional like a phone, this ring phone from Sony is the latest craze of gizmo-freaks. Designed by Tao Ma, this award winner at China, can be interfaced with a micro phone.
Functioning as a basic mobile, to send and receive calls, this ring phone is really rocking!
Brace yourself with this bracelet-watch phone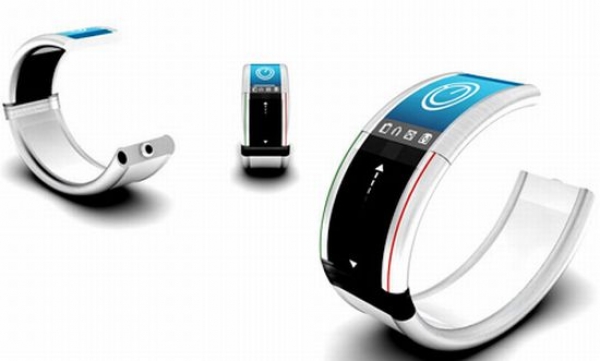 It's a cellphone cum electronic watch with an in-built camera. This trendy bracelet-watch phone has a clear touchscreen along with voice- recognition software. Designed by Mac Funamizu, this bracelet-watch phone is truly functional.